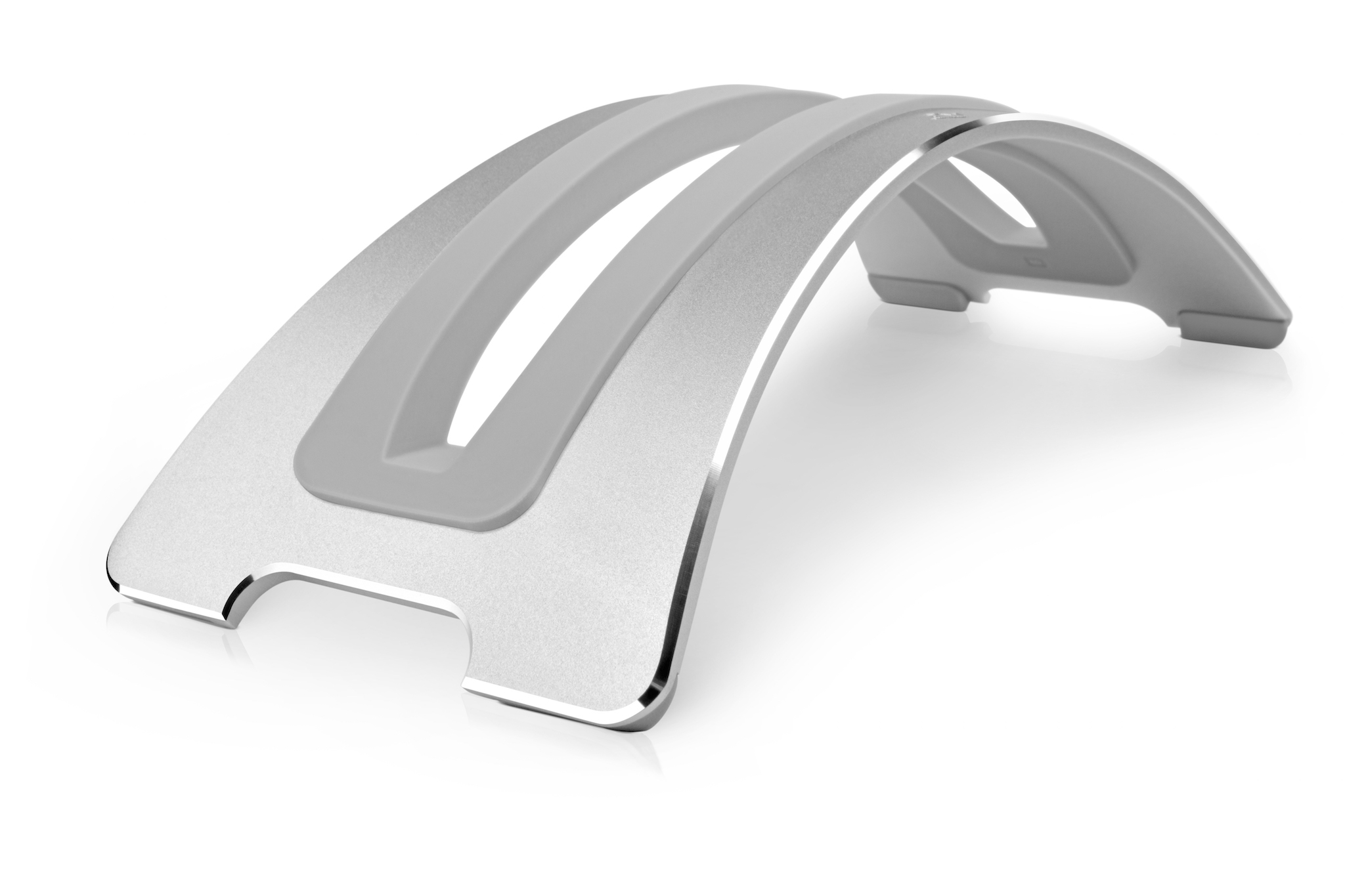 TwelveSouth, makers of some of the most amazing and drop dead gorgeous accessories for Mac and iOS devices, today announced a redesigned version of the BookArc for MacBooks. The BookArc is an all aluminum stand that lets you prop your MacBooks upright in a closed-clamshell mode, thus freeing up space on your desk and additionally making your workspace look a lot cooler.
The new BookArc has been redesigned to have gorgeous chamfered edges and a slightly tweaked shape. The interchangeable silicone inserts allow you to fit in any current generation MacBooks in the BookArc, including the new 12-inch Retina MacBook. Each BookArc ships with three inserts, so even if you buy a new MacBook, you won't have to purchase a new BookArc.
I had the original BookArc, released almost 7 years ago and loved using it with my 15″ Unibody MacBook Pro and 24″ Apple Cinema Display. I had quite a narrow desk back then, so it was great being able to pop the uMBP upright, just behind the Cinema Display and free up the space for other stuff.
The new BookArc has been priced at $50, similar to what the old model was priced at. If you're in the US, you can also enjoy Free Shipping on your order. In India, Apple Premium Resellers like Imagine and Unicorn do stock TwelveSouth products, but it's going to be a while before the new BookArc shows up there.