Steve Troughton-Smith has just released his new app 'Pastel' on the App Store. Available for iPhone and iPad, with a Mac app coming later, Pastel lets you create your very own library of colors and color palettes. It's a fantastic app for anyone working with colors and I highly recommend you try it out.
I have been relying on sites like Coolors and Color Hunt for inspiration, but having something native and handy is so much better.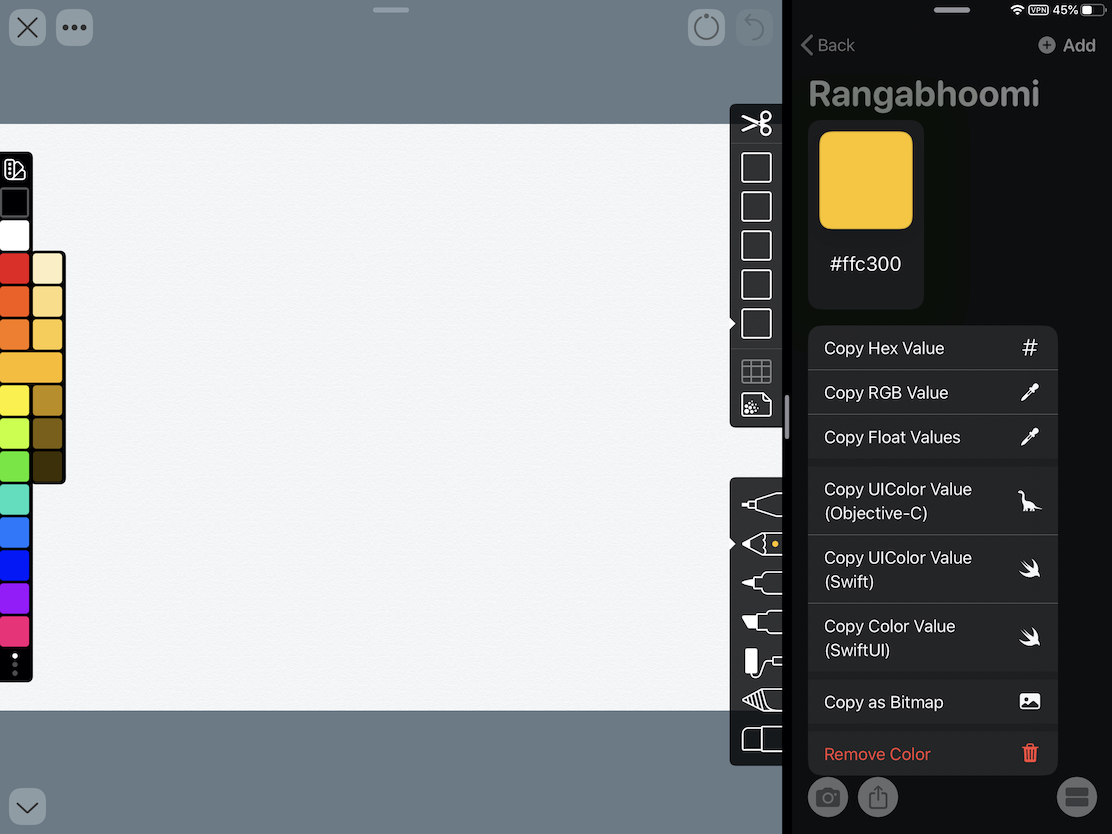 Pastel is a modern iOS app, meaning it supports many of the new features of iOS. You can drag & drop any color from Pastel onto any iPad app that supports dropped colors, which makes it super easy to quickly use a particular color in your work.
All your colors in the library seamlessly sync over iCloud across all your devices, so your favorite colors are always handy.
Pastel is available for Free on the App Store and you can add up to 20 of your own colors. To unlock unlimited colors, there's a simple $4.99 IAP.