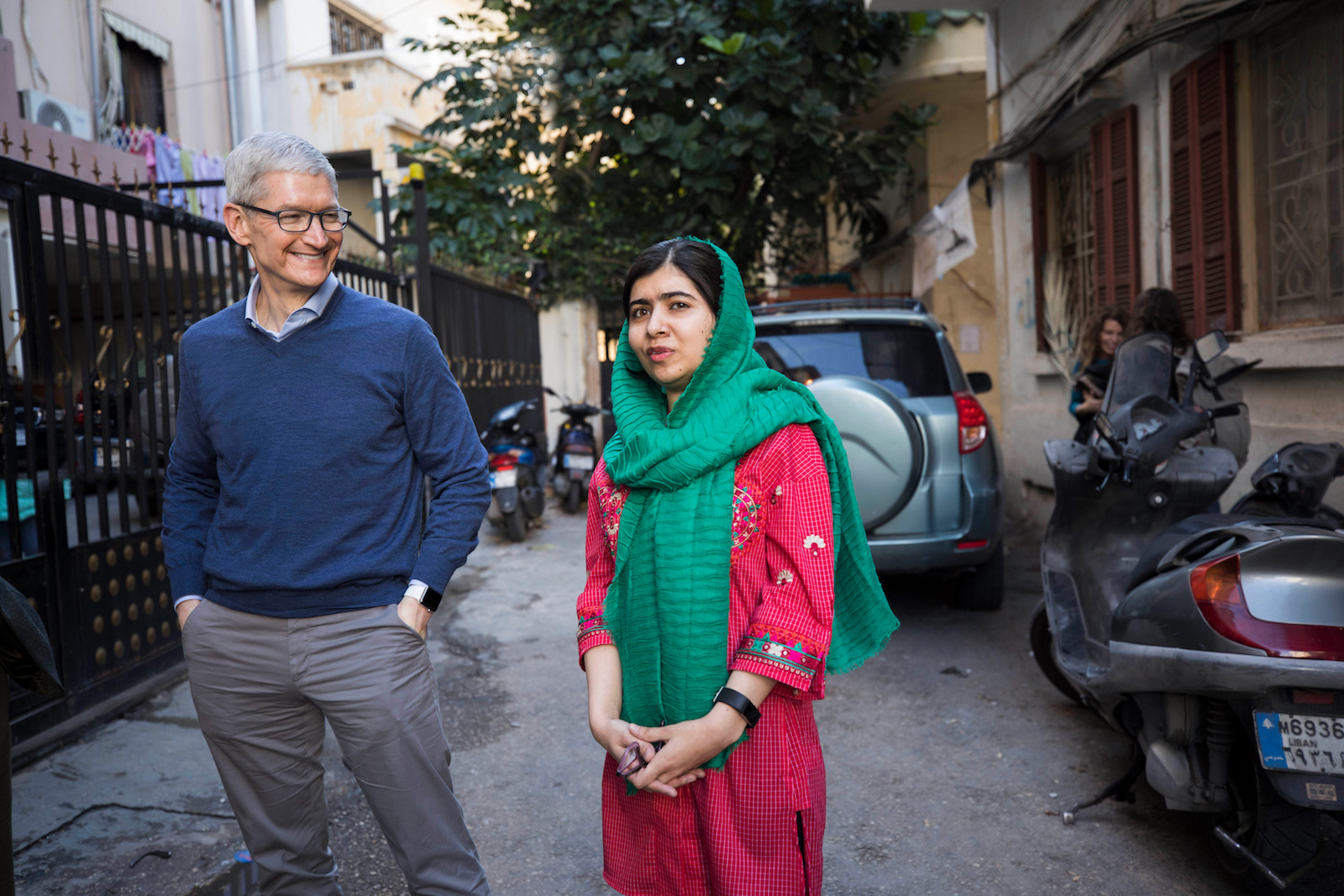 Apple today announced that it is partnering with Malala Fund to help girls receive free, safe, and quality education. Apple will become the fund's first Laureate partner, which will enable significant expansion of Malala's effort to support girls' education, according to the release issued by Apple today.
"We believe that education is a great equalising force, and we share Malala Fund's commitment to give every girl an opportunity to go to school," said Tim Cook. "Malala is a courageous advocate for equality. She's one of the most inspiring figures of our time, and we are honoured to help her extend the important work she is doing to empower girls around the world."
Tim Cook, Apple's CEO will be joining the fund's leadership council and Apple will be helping Malala Fund by assisting with technology, curriculum, and research into policy changes needed to help girls everywhere attend school and complete their education.
Malala Fund currently runs the Gulmakai Network initiative in Afghanistan, Pakistan, Lebanon, Turkey, and Nigeria and help push for girls' education in these countries.