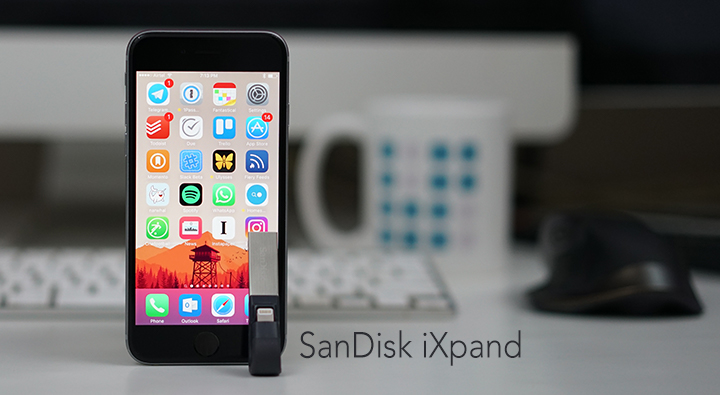 SanDisk iXpand Flash Drive is a great way to expand your iPhone's storage.
Apple's iPhone has long been ridiculed for having measly storage options. Even the latest crop of iPhones available in 2016 — the iPhone 6s, iPhone 6s Plus and iPhone SE all come with just 16GB storage on the base model, with no easy way to expand the storage. Considering how often we take photos and videos on our smartphones, it has become quite a routine to keep running out of storage, at least every few weeks. Thanks to the high-resolution cameras on smartphones these days as well as 4K video recording capabilities, you photos and videos end up having humongous file sizes.
SanDisk, one of the leaders in flash-based storage solutions, recognized this issue early on and has been offering an easy solution to iOS users in the form of the iXpand Flash Drive. Originally released in 2014 as a flash drive with dual interfaces — a USB port on one end and a Lightning port on the other, it allowed iOS users to offload some of their files onto the flash drive and free up precious storage on their phones or tablets. The original iXpand Flash Drive was big, bulky, and came with a built-in battery that had to be kept charged. Earlier this year, the company released the second-generation Sandisk iXpand Flash Drive (2016 model) that offered a plethora of new advantages over the previous model. I've been using it over the last several weeks and it has turned into a critical accessory that I always carry around with me.