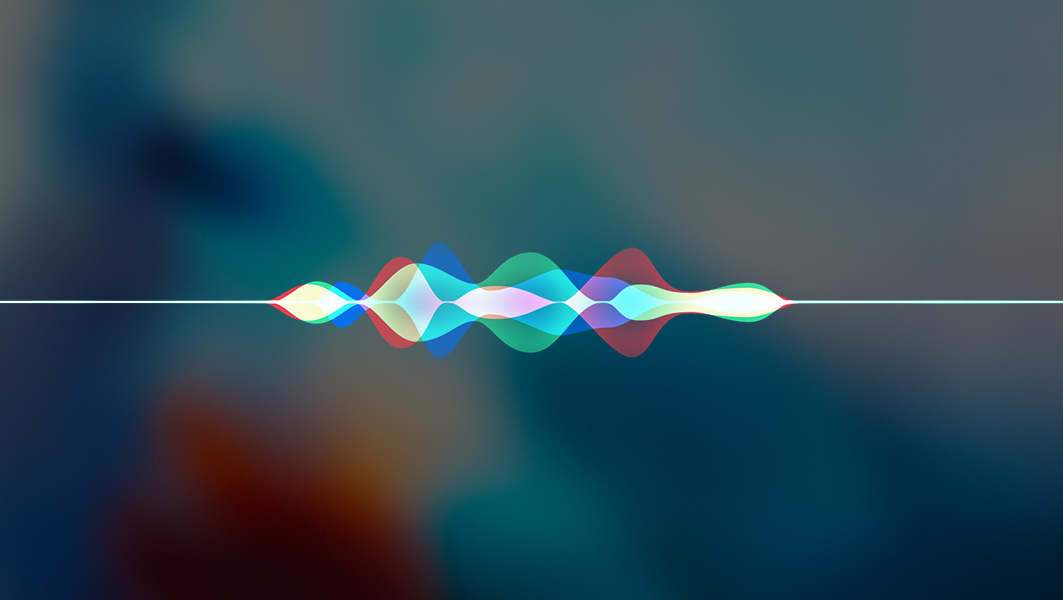 As we approach closer to this year's Apple Worldwide Developer Conference (WWDC), rumours about what could be unveiled at the event have begun cropping up — including one about Apple making a voice assistant device like the Amazon Echo and Google Home. But another juicy tidbit that made its way along with it, is the release of a Software Development Kit (SDK) for Siri, which should help 3rd party developers extend the functionality of this upcoming device, along with other iOS devices and even Macs.
Siri, the voice assistant, was seen by the world for the first time in 2011 as a marquee feature to the iPhone 4s. It's been close to five years since, and Siri's functionality to date is limited by how many partnerships Apple can strike. Opening Siri to any developer who has their app on the App Store can potentially revolutionize the way Apple device owners will interact with technology. With Siri making its way to the Mac, and being an important input method for the Apple Watch and in cars with Apple CarPlay, the SDK couldn't have come at a better time.
In an attempt to keep the user experience in check, Apple has always given its own apps the first priority. For example, a hyperlinked email address in a messaging app when clicked, will open the Mail app, and not Gmail. Or when a location is shared on WhatsApp, it is Apple Maps that opens up by default, not Google Maps. Although past experience doesn't suggest Apple will let people choose their default app preferences, letting Siri roam beyond the walled garden can provide 3rd party apps a level playing field at least with voice control.
Here are five things I'll be glad to say to Siri once developers are given access, effectively bypassing some of Apple's mediocre service offerings.
1. "Hey Siri, use Google Maps and Take me to Powai"
Despite Tim Cook announcing a facility in Hyderabad to improve Apple Maps, there's no telling how much longer it will take for Apple Maps to support basic directions in India, let alone voice-assisted turn-by-turn directions, that are critical during driving. It's well-known how valuable iOS users are to Google, and it's evident with recent attempts like Gboard, which offers Google Search right into the keyboard on iOS. So, there's a good chance Google will want to take advantage of Siri's SDK for all its apps on the iPhone.
Although the usability of this purely depends upon how well Siri is able to recognise names of Indian streets and areas, it's the first step to actually using Google Maps hands-free on your iPhone. While we're on the topic, it's also a shame that Apple CarPlay, which has started integrating into some cars in India like the Suzuki Baleno, has no Maps application. And it's not like the CarPlay platform is open, like iOS, where any developer can make an app. So it's up to Apple and in turn Google's willingness for a Google Maps app to exist for CarPlay. This will enable people in countries where Apple Maps are next to non-existent to still use navigation facilities, with their voice while driving.
2. "Hey Siri, send a WhatsApp to Annkur Agarwal, Let's meet at Hoppipola"
Right now, you can only send text messages or iMessages to other iPhone users using voice. The SDK will benefit not just WhatsApp, the number one messaging client almost everybody you know uses, but others alike. This is important because there's a good chance you talk to different people on different messengers and you have at least a few different apps installed on your phone right now.
I already find it convenient to initiate WhatsApp conversations on my Android phone, even directly from my wrist using Android Wear. And although Google has enabled voice actions for other popular messaging apps like Telegram, Viber, etc., Apple will have a leg up because any and every obscure messaging app will be able to make use of the Siri SDK to get their app voice-ready. It's unlikely that Google will compete anytime soon, since there was no mention of opening up voice actions for 3rd party apps at this year's Google I/O; not to mention the "custom voice actions" which allowed any 3rd party app to perform such actions, have been indefinitely suspended.
3. "Hey Siri, use Zomato to find me a Good place that serves donuts nearby"
Ask Siri to suggest for any type of eateries nearby today in India, and there's a good chance it will throw up some obscure options, relying on its currently-lackluster Apple Maps data. The Siri SDK would open up many useful use cases with apps and brands we trust, that can be called out using voice. I'd rather trust Zomato in helping me find a particular restaurant nearby or even place an order from my favourite one. I'd rather prefer asking Siri to check BookMyShow for movies screening nearby, since Siri doesn't do that at all in India. I'd prefer checking if that favourite movie is available to watch on Netflix instead of Apple iTunes. And although I prefer using Apple Music (even on Android), I can imagine how handy it'd be telling Saavn and Gaana what to play.
4. "Hey Siri, show me photos from Gurgaon in November 2015 from Google Photos"
Apple's iCloud photo backup service is reasonably priced at Rs. 190 per month for 200GB of cloud storage (for comparison 100GB on Google Drive costs Rs. 140). But the Google Photos app has two compelling reasons why 200 million users use it actively today — unlimited backups of photo & video with reasonable compression and Google's advanced image recognition capabilities, which throws up surprisingly accurate results to queries like "photos of whiteboards in November 2015". So although you can summon iCloud photos using Siri directly today, I'd rather use Google Photos to do the job.
5. "Hey Siri, call me an Uber Go"
Finally, this is yet another activity that many of us perform often. Calling an Uber or an Ola using Siri, which right now has no facility to call any transportation in India, would be a useful trick. Assuming that developers will be able to recreate their custom experiences via Siri, I can totally imagine the Uber app saying "There's an Uber Go 5 minutes away, at a 2.5x surge. Should I book it or notify you when the surge ends?" thus letting the entire app flow be managed purely by speaking.
Towards the end of writing this, I realised that although this Siri SDK will open up a lot of possibilities, it also sounds a little cumbersome to have to say the service provider's name for each voice query. The makers of Siri, who had joined Apple after they acquired it, quit a year later to build their next voice assistant dubbed Viv. They recently demoed it, and in the video you can see their implementation had preset partners like Uber, Hotel.com and Venmo. But what happens when you have more than one provider of the same service? Will voice assistants like Siri or Viv ask you for your preference the first time and remember it? For example, if you said "Hey Siri, call me an Uber", will Siri call you an Uber and not an Ola the next time you say "Call me a cab"?
These questions are hopefully just days away from being answered at WWDC 2016. Here's hoping the Siri SDK will bring the same magnitude of revolution to the usability of the smartphone, the way the App Store did in 2008.