Apple has today announced the opening of a new development office in Hyderabad, one that will focus on development of Apple Maps for its product lineup. It'll be located at the Waverock campus in Hyderabad, developed by Tishman Speyer and is poised to create up to 4000 jobs. Apple also announced a new iOS App Design and Development Accelerator in Bengaluru yesterday.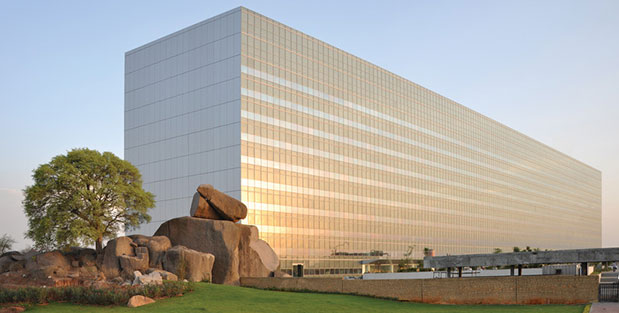 Released in September 2012, Apple Maps replaced Google Maps on iOS and over the last 4 years, even though Apple has continued to improve its mapping data, the product has been severely lacking for India and other countries. For example, Apple Maps was missing the Bandra-Worli sea-link, Mumbai's iconic cable-stayed bridge for the first ~8 months.
This announcement is being made on day two of Tim Cook's India visit, the first of which was spent in Mumbai. Commenting on this announcement, he said:
Apple is focused on making the best products and services in the world and we are thrilled to open this new office in Hyderabad which will focus on Maps development. The talent here in the local area is incredible and we are looking forward to expanding our relationships and introducing more universities and partners to our platforms as we scale our operations.
I'm hoping this announcement and the efforts of everyone at the new office will improve the terrible state of Apple Maps in India. Forget features like 3D buildings, Flyover or Transit directions, even basic mapping data like roads and streets are missing. I've been sending feedback and submitting corrections through the Maps app for years now, yet I have never seen any corrections made to the data.
Apple also included this in their release:
Across India, Apple supports over 640,000 iOS app developer jobs and other positions related to the iOS ecosystem.
Impressive.