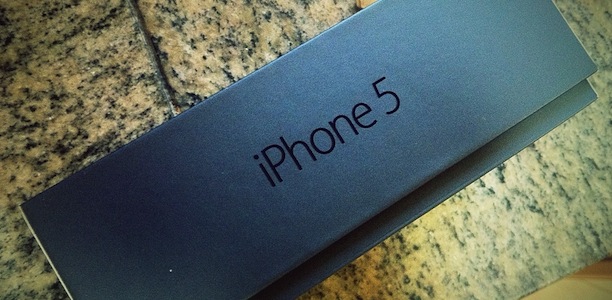 Tomorrow could be a big day for all the Apple enthusiasts in the country. After months of excitement and a few weeks of wait, tomorrow, November 2nd, 2012 is when iPhone 5 is supposedly being launched in India. I say supposedly because this is one of the most badly botched product launches in a country I've been witness to.
There is a tremendous amount of confusion among the consumers and prospective buyers in the market today regarding this launch. For starters, Apple India and their PR has been completely mum about the launch of the iPhone 5 in India and there have been no announcements from their end about it. When Apple launches their other products in the country, we in the press community receive Press Releases at least 2 weeks in advance stating the price in INR at which the product will be available in the market. However, things are different with the iPhone. The Indian market does not work like the other major markets for Apple. Up until last year, the sales of the iPhone were completely handled by Apple's partner carriers — Airtel, Aircel and previously, Vodafone. This year, reports surfaced that Apple would be handing the sale of the iPhone 5 on their own, exclusively. BGR.in also exclusively reported, first that Apple would launch the phone on October 26th but later revised the date to be as November 2nd. So up until this point, BGR was the only source of reports/information about Apple's iPhone 5 plans for India.
Last week, Redington and Ingram Micro, two distributors of Apple products in India sent out press releases "confirming" that the iPhone 5 will go on sale on November 2nd at Rs. 45,500 for the 16GB model, Rs. 52,500 for the 32GB model and Rs. 59, 500 for the 64GB model. This was quite surprising for me because again, there was no word from Apple about the launch and believe it or not, we're one day away from it and we still haven't heard from them.
After these press releases went out, Apple's premium resellers throughout the country — most notably Imagine Stores, Unicorn Stores and Reliance's iStores and other online retailers like Indiatimes Shopping, Saholic, etc started taking pre-orders for the iPhone 5. Customers were asked to pay around Rs. 5000 to 10,000 to prebook their iPhone, but no specific delivery date was being promised as the retailers themselves had no clue when the stock was going to arrive or in what quantity. It is widely being reported that only 16GB models will be arriving in the stocks tomorrow for sale, with the 32 and 64GB models arriving at a later date. Again, no certain information is available anywhere. Additionally, Airtel and Aircel, who had both put up "Coming Soon" teasers on their websites have also started taking pre-orders for the phone now. While Aircel is listing all the models as "In Stock", Airtel is only listing the 16GB Black model that "Ships in 6 – 8 days".
Yesterday, I was told that there were "launch events" being held tomorrow in multiple cities and at multiple locations in these cities. For example, there are two events happening in Mumbai — one at Inorbit Mall, Malad and another at Phoenix Mills, Lower Parel. It appears that these events are being held by Apple's distributors and you can guarantee an iPhone 5 for yourself by visiting any of the premium resellers and getting a pass. I'm told that this only guarantees a phone for you, no specific color or model is guaranteed. So if you want a 32/64GB model, you may be out of luck. Airtel too is apparently holding its own event tomorrow at 6:30 PM. That said, no invites are sent to these events and no announcement has been made either.
As you can see, it appears that everyone in the country has decided to sell the iPhone 5 tomorrow, but Apple themselves have made no announcement about it. There is no information available when the phone will be available for sale in electronic superstores like Croma, Vijay Sales or Hypercity. It is not known whether the phone will go on sale when the stores open tomorrow morning, or whether they'll only be available after the launch events.
The Indian market may not be as big as other markets Apple operates in, but it still has a few loyal enthusiasts like me who are excited about every product launch. Since I never upgraded from my iPhone 4 to the 4S, this is a substantially big leap for me in terms of technology, I am absolutely clueless what to do about my purchase. I wish this launch was handled better by Apple, but I'll assume they have bigger problems to take care of.
Photo Credit: Zach Zupancic