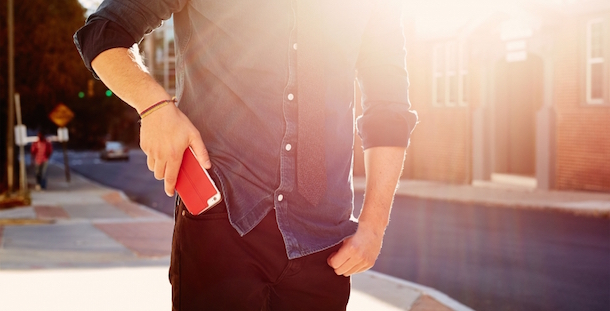 Twelve South, makers of some of my favorite accessories for Mac & iOS, today announced the SurfacePad for iPhone 6 and iPhone 6 Plus. The SurfacePad is a premium quality leather jacket of sorts for your iPhone. It's designed to be super light and super thin, so it doesn't add a bulk of mass to your iPhone. It covers both the front & back of your iPhone and includes pockets for two cards on the inside-front, so you can store your credit card or ID card there. It also works as a quick, hands-free display stand when you want to watch a video or movie with friends.
Over the years, Twelve South have released some of the most beautiful, premium class accessories for Mac & iOS devices and each of their products is just as good as the others. I personally own a BackPack for iMac, HiRise for iMac and BookArc for MacBook Pro. I've been wanting to get the HiRise Dock for my iPhone for a while now, but the high shipping costs to India aren't helpful at all.
SurfacePad for iPhone 6 costs $39.99 while the iPhone 6 Plus version costs $49.99. Both are available for purchase directly from Twelve South or from Amazon.