The folks at Studio Neat have come up with this nifty 3D printed product out of an idea that was born originally to Matthew Panzarino. Of course, the nice people that they are, got to solving the problem and here's what we have.
A few weeks ago Matthew Panzarino emailed us a photo of a crude setup: a rubber band wrapped around the face of the watch, holding the puck securely as a sort of seat belt. He had been using the watch extensively during the day and needed to charge while out and about. He wanted to simply throw the charging watch in his bag, and this was his MacGyver'd solution.
The Apple Watch Charging Clip is a little thing that attaches to the back of your Apple Watch to hold the magnetic charger in place.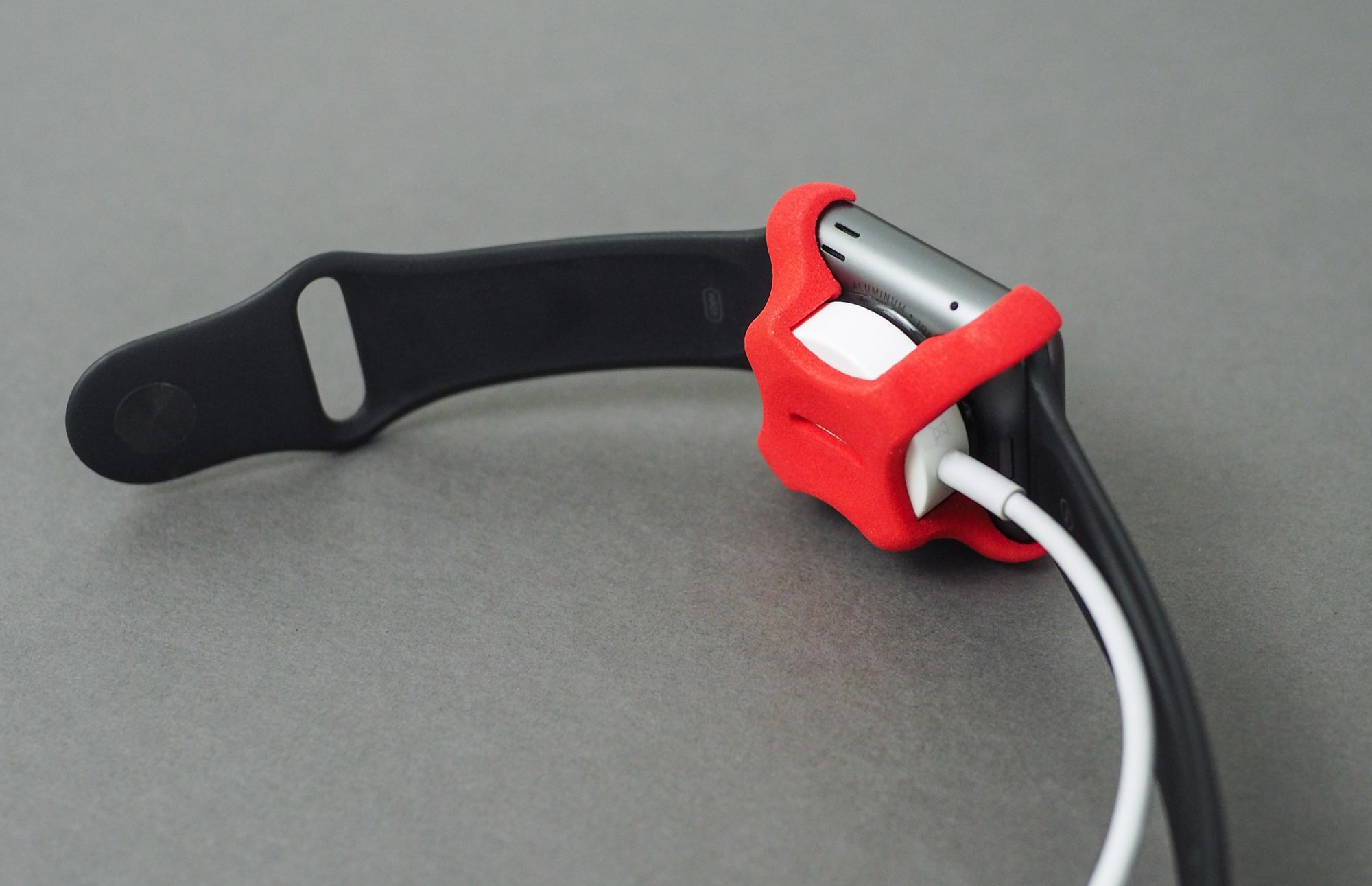 The clip is available via Shapeways in multiple colors for both 38mm and 42 mm watches. Shapeways is also offering Free worldwide shipping this weekend.
I love that 3D printing has made it so easy these days to solve small problems like these.