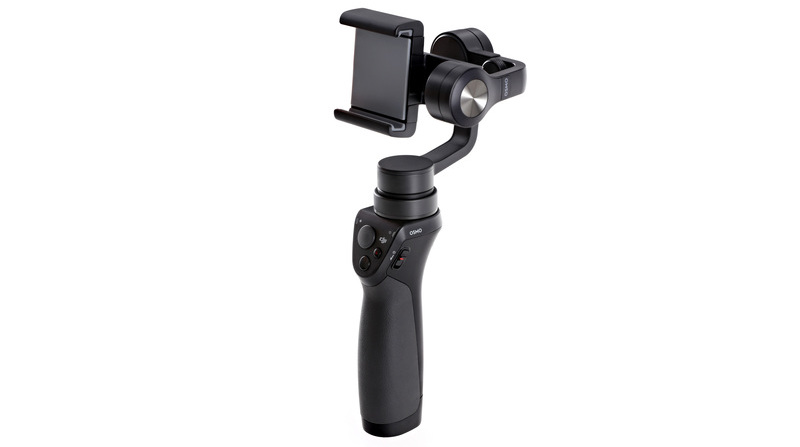 DJI — the market leader and a popular name when it comes to drones or professional stabilizer rigs has today announced the Osmo Mobile — a new handheld stabilizer system for your smartphone. The Osmo Mobile is the newest product in DJI's Osmo lineup that began with the DJI Osmo launched last year and expanded with the introduction of the Osmo+ last week.
Unlike the original Osmo or Osmo+, Osmo Mobile does not ship with its own camera system and instead relies on your smartphone to do all the shooting. The Osmo Mobile works as a handheld stabilizer for your smartphone, allowing you to shoot high-quality, smooth and cinematic photos and videos. Using the DJI Go app on your smartphone, you can also live stream your footage or share it instantly to the usual social media channels.
Included in the DJI Go app is the company's new ActiveTrack feature that allows you tap the screen and mark objects in motion, so that the camera stays focused on them, resulting in perfectly framed shots.
"DJI continues to revolutionize the way we capture and share memories," said Frank Wang, DJI CEO and founder. "The Osmo Mobile combines the best of DJI's beloved Osmo smart stabilization technology with the robust DJI GO app. This is a breakthrough, allowing smartphone users unprecedented control of and creative possibilities for their devices."
The Osmo Mobile works with most modern smartphones sized between 2.31 inches and 3.34 inches, including the iPhone 6/6s Plus and the Samsung Galaxy S7.
The Osmo Mobile has been priced at $299 and is available for purchase from Amazon.com here – http://amzn.to/2cgnRav