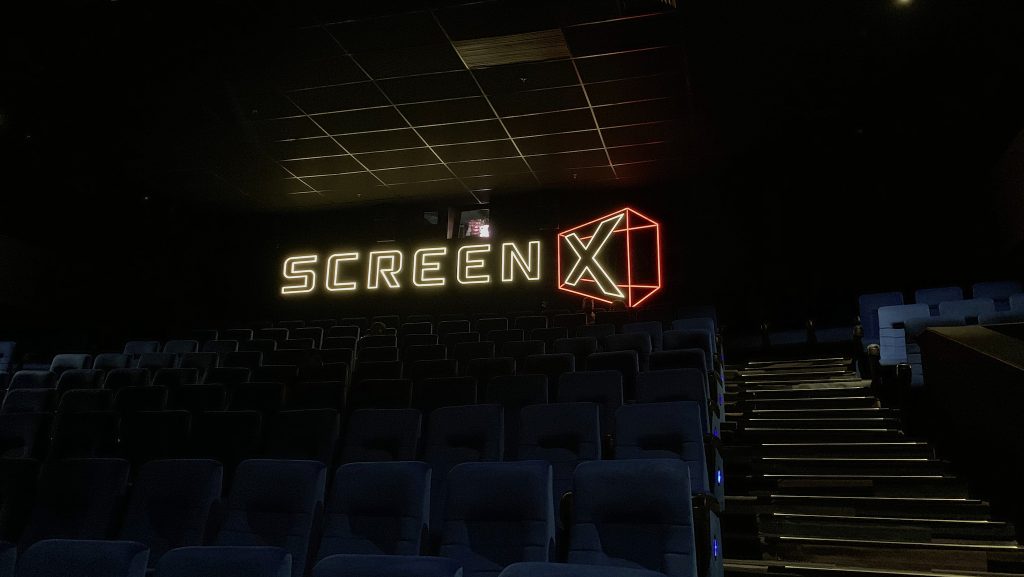 INOX Cinemas, one of the largest multiplex chains in India, officially launched India's first 'ScreenX' theatre in Malad yesterday. Part of the "INOX Malad" multiplex at the Inorbit Mall in Malad, 'ScreenX' is a proprietary technology from Korea that offers a 270-degree immersive viewing experience by using the side-walls of the auditorium in combination with the main screen.
I've had a keen interest in newer technologies that enhance the movie-watching experience and consider myself a movie enthusiast who loves to watch movies in the most optimum experience. You'll often find me tweeting about new theatre launches and new technologies coming to the country, and as someone who lives in Malad, the INOX multiplex in Malad has been my favorite movie-watching destination in recent times. Originally a standard 6-screen multiplex with 2D and 3D screens under FAME Cinemas, INOX has been upgrading the auditoriums to a premium offering after they acquired FAME a few years ago.
INOX Malad — The Best Place to Watch Movies in Mumbai
In 2019 though, INOX seems to have been on a major upgrade spree, bringing in some incredible new offerings to Malad. In January of this year, INOX launched 'Onyx Diner', which is a complete LED Screen powered by Samsung that offers stunning visuals with deep black areas.
Tried the Samsung Onyx Cinema LED screen at @INOXMovies Malad today. Stunning experience. Quite pleased with their 'Onyx Diner' experience.

The only quibble I have is the huge bezels around the screen that make the screen appear smaller than it is. pic.twitter.com/5wkmg1CqDN

— everything is terrible (@preshit) January 3, 2019
My first impressions of Onyx Diner at INOX Malad
This was quickly followed by the launch of a MX4D screen in April.
The folks at @INOXMovies are killing it lately.

After bringing Dolby Atmos, IMAX, Samsung Onyx & the upgraded Insignia experience all under the same roof at Inorbit Malad, the company has today inaugurated another new experience — India's first MX4D screen.

— everything is terrible (@preshit) April 2, 2019
MX4D Screen at INOX Malad
INOX Malad had quickly become one of the best places to watch movies in Mumbai. Even though IMAX Wadala remains my favorite place to watch movies in IMAX for various reasons, INOX Malad was now a single place to find a whole bunch of different movie-watching experiences.
Under the same roof, you could experience:
RealD 3D
Dolby Atmos
IMAX & IMAX 3D
MX4D
Samsung Onyx
Furthermore, INOX had already set early expectations with the upcoming launch of the ScreenX screen and I had tweeted about it in early April.
INOX is also going to bring 'ScreenX' to India — a multi-projection cinema experience that offers 270-degree viewing by using the side walls of the theater. https://t.co/3azIiXkYCh

— everything is terrible (@preshit) April 2, 2019
I've been curious about ScreenX for a long time and didn't want to waste any more days, so I jumped onto the INOX website and bought tickets to a late night show of Spider-Man: Far From Home.
INOX ScreenX Theatre Review
As I mentioned at the start of this article, ScreenX is a proprietary technology from Korea that offers a 270-degree experience by projecting parts of the movie on the side walls of the theatre along with the main screen. It uses 4 additional projectors, two for each side wall that project stretched portions of the movie to cover your peripheral vision.
In theory, the movie scenes cover your peripheral vision and you'll find yourselves immersed into whatever is happening on screen. In practice though, ScreenX is underwhelming. I went in with a lot of curiousity and excitement for the first ScreenX in India, but walked out a bit disappointed and a lot underwhelmed.
First and foremost, ScreenX only converts some scenes of the movie in the wide-projection format. So most of the movie is simply projected on the main screen. Next, the sidewalls of the ScreenX auditorium aren't "screen", meaning they are not the same material as the main screen. Instead, they're rectangular panels colored in light grey color that cover the side walls.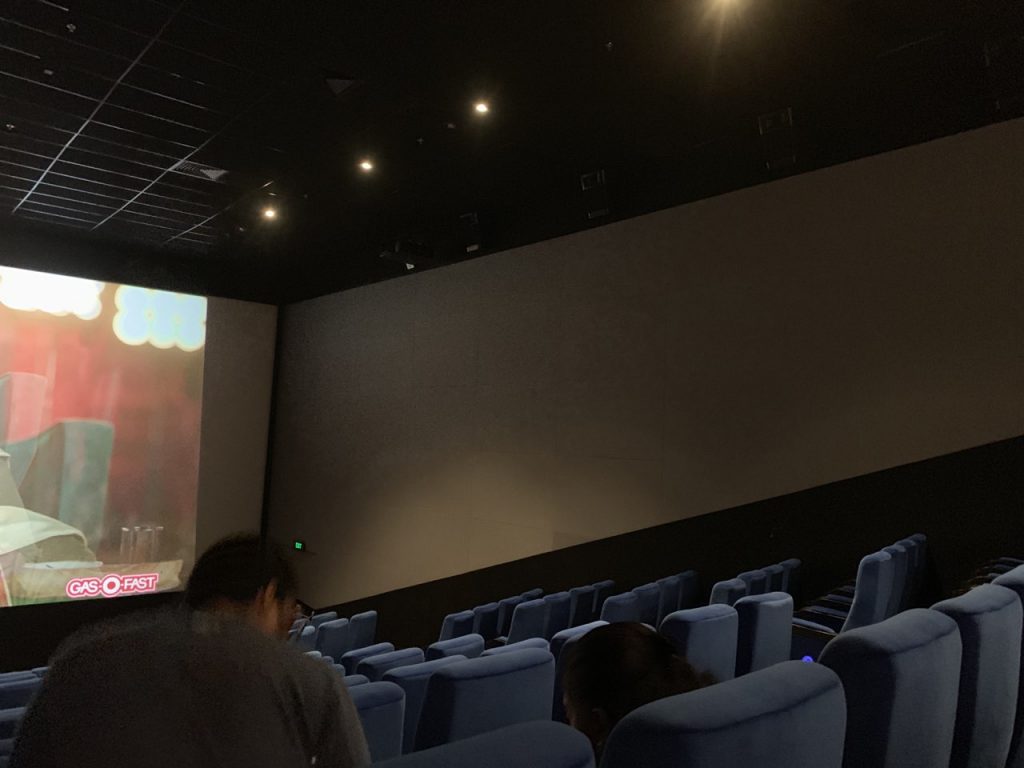 Rectangular panels on the side walls
To me, they just seem like the existing sound-absorbing side wall panels that have been colored grey for this purpose. So for a major portion of the movie, you have blank, light grey side panels in your peripheral vision wanting your attention.
INOX ScreenX Photos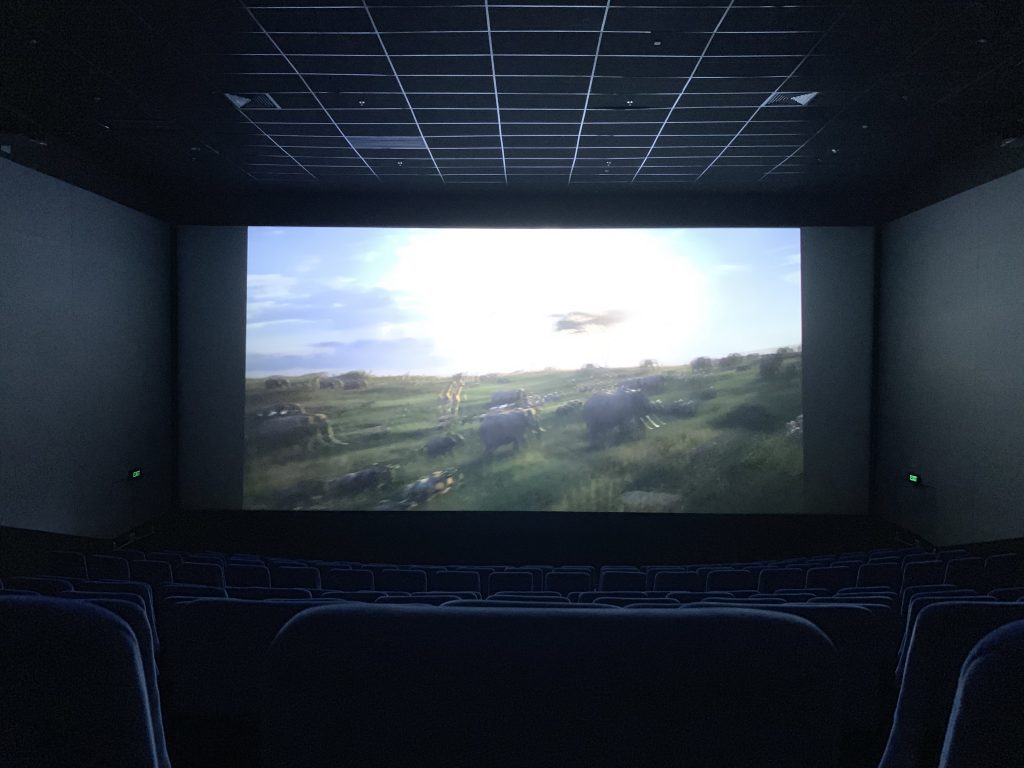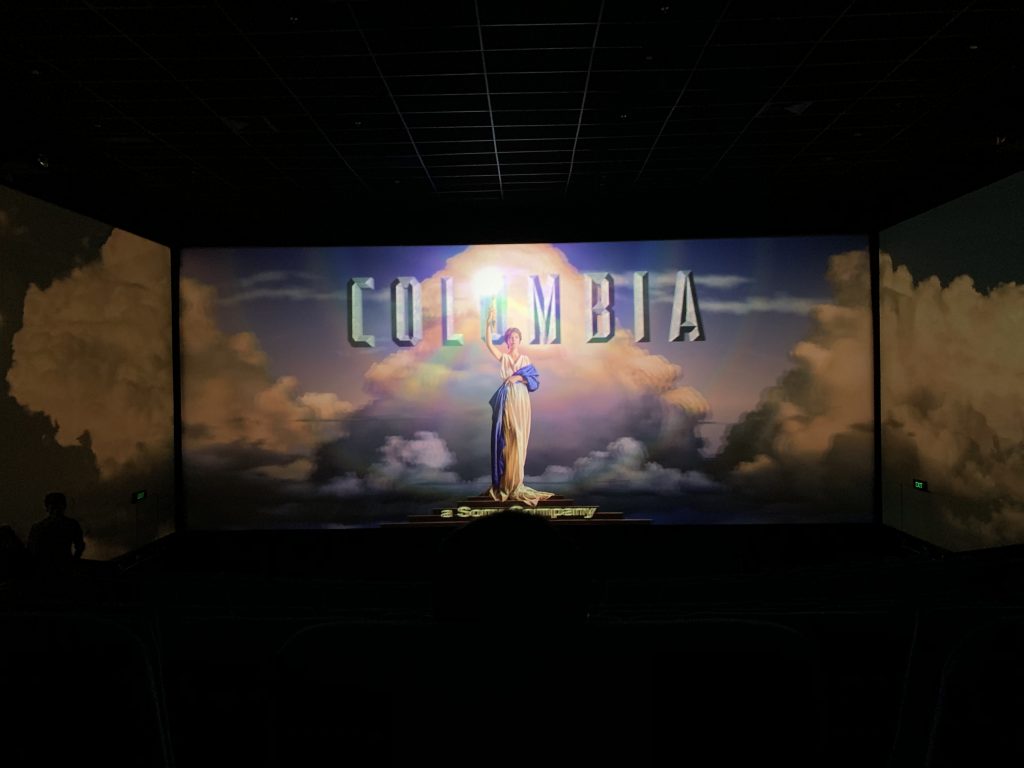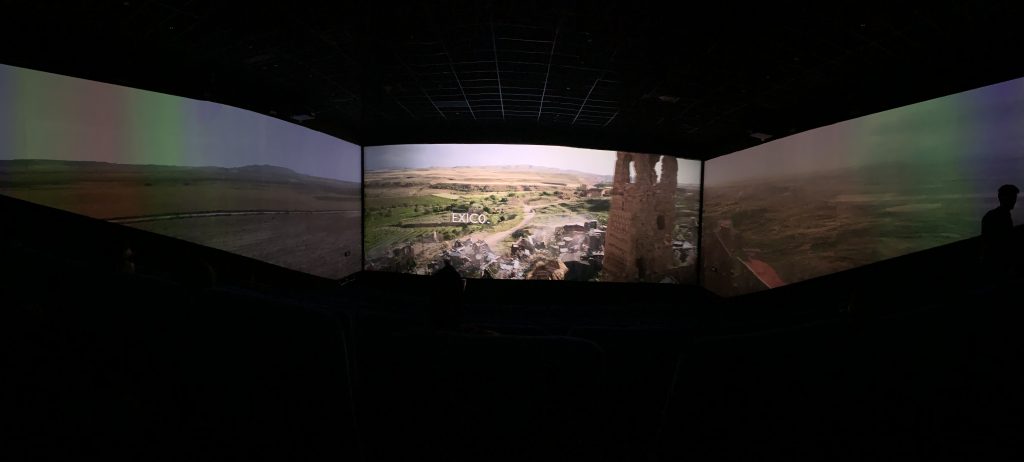 For parts of the movie that have been converted in the ScreenX format, the experience falls short of awe. The quality of the projection on the side walls is abysmal. The image is too stretched, and instead of enhancing the experience, you tend to be distracted by the stretched subjects on screen. The image is fine close to the main screen, maybe 10 or so feet from the main screen's edge. Anything beyond that is crap.
Oh, and the EXIT doors at the bottom of the main screen? They're still there, and the projection happens over them. So if the doors are slightly open, you'll see the black gaps staring at you. And don't even get me started on the brightly lit green colored EXIT signs that are part of the 270-degree panoramic movie watching experience.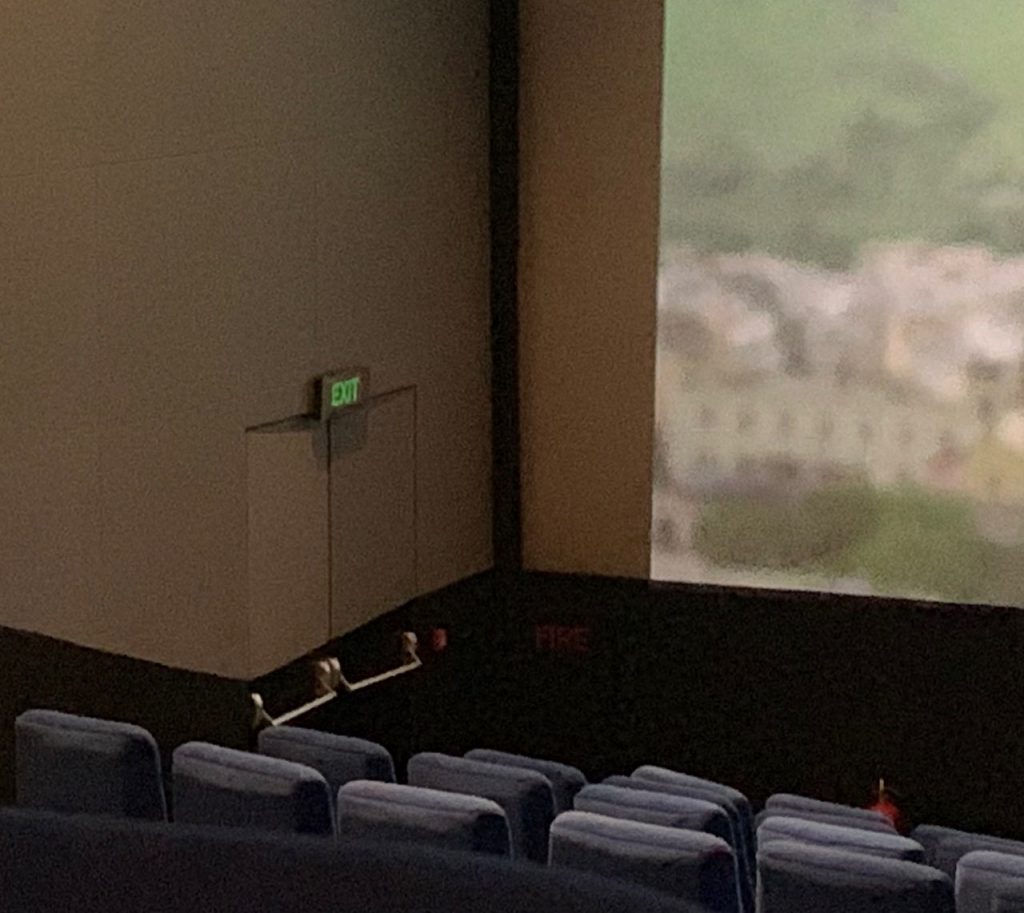 Is ScreenX at INOX Good?
Overall, ScreenX just didn't manage to win me over in the same way that IMAX, Samsung's Onyx Diner or Dolby Atmos technologies did when I first experienced them. I don't know if the ScreenX technology is the same everywhere in the world or their standards of implementation are different for different screens, but the INOX Malad ScreenX is severely underwhelming. It's a novelty that wears off in 5 minutes. And that's coming from someone who considers INOX Malad as the best place to watch movies in Mumbai.
That said, you should still give it a try. It's an interesting technology that'll only improve in the years to come, and there may be other movies that are better formatted or other movies that have better screens compared to what I experience.
I'll also add that INOX chose to convert an existing screen into Screen X, and the screen they chose was Screen 1 — the Dolby Atmos screen. In effect, you don't have the Dolby Atmos certification there any more.