Back in September, I wrote about my favorite watch face on the Apple Watch running watchOS 6 — the California Watchface with Devanagari (Marathi) numbers.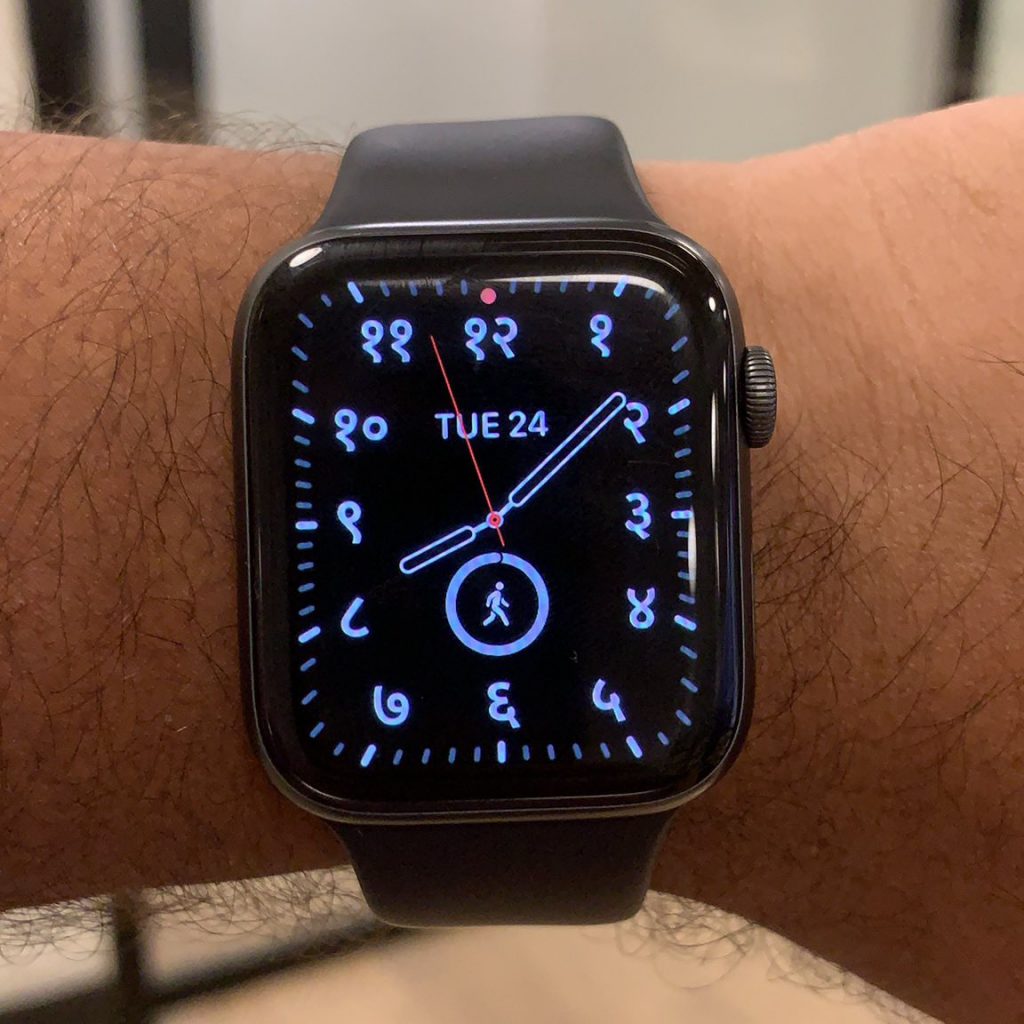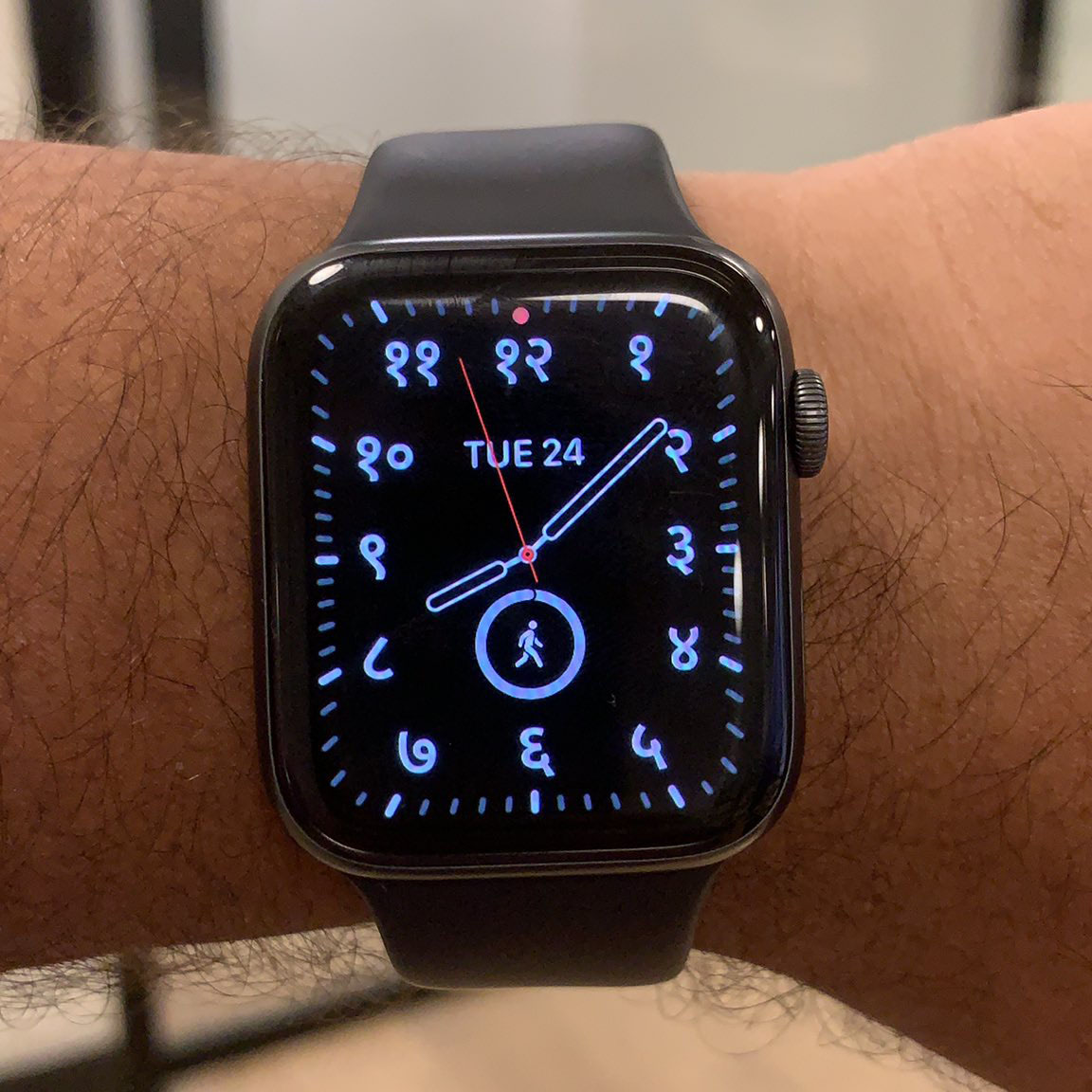 The numerical text on the Apple Watch is being displayed as Devanagari text — Hindi or Marathi — with a simple analog watch face. Since then, I've received a bunch of emails asking how to enable the Devanagari numbers on Apple Watch. Here's a small guide that explains how to display Apple Watch time with Marathi or Hindi numbers.
How to Enable Devanagari Numbers on Apple Watch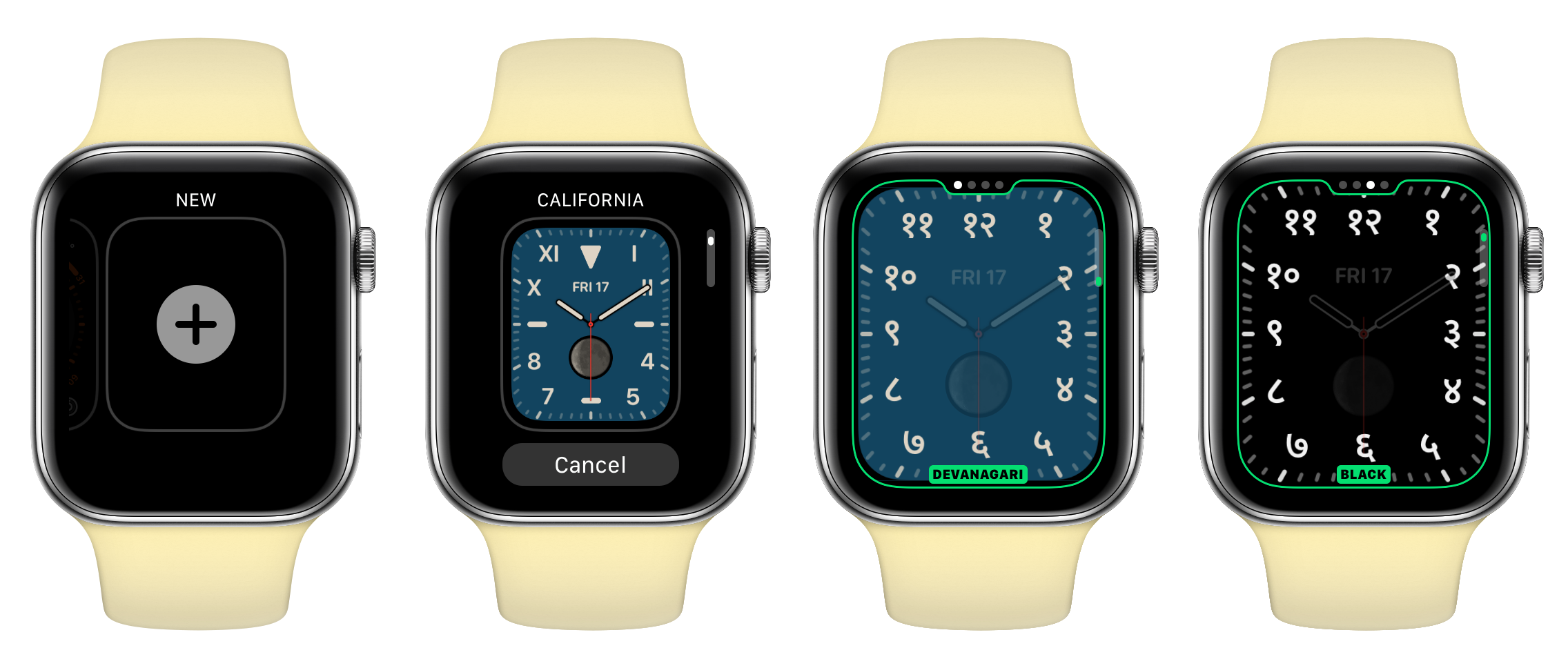 First, ensure that you're running watchOS 6 on your Apple Watch, as the California watch face isn't available in previous versions.
Now, tap and hold on your Apple Watch screen to enter the watch face editor mode.
Swipe till the extreme right and tap on the 'New' watch face button.
Swipe up or rotate the crown till you see the 'California' watch face, then tap on it to enable it.
Once again, tap and hold on your Apple Watch screen to enter the watch face editor mode.
Tap on the 'Customize' button.
Rotate the digital crown to cycle through California → Arabic → Arabic Indic → Devanagari numerals on the watch face.
Swipe left to customize the appearance of the watch face, such as background color and shape.
Press the digital crown when you're done.
That's it! You now have an Apple Watch with Hindi or Marathi numbers on the watch face.
You can add and customize any complications you want, depending on what shape you choose for the California watch face. If you choose the Full Screen watch face, then your options are limited. Choosing the round shape for the watch face lets you set much more complications, so you can go wild. I personally like to keep it simple, so the photo at the top are the Devanagari Digits I currently have on my Apple Watch.
Hit me up on Twitter: @preshit if you have any questions or feedback. And share your photos too, so