We, at Readdle, have just shipped a massive update to PDF Expert for iOS that introduces Reading Mode — a feature that improves the experience of reading PDFs on iPhone. Reading Mode makes it easier to read the text from PDFs on the tiny iPhone screen. I've been playing around with this feature for a few weeks now as part of the marketing team, and have been terribly excited about its release. With Reading Mode, reading PDFs on iPhone is a delightful experience now.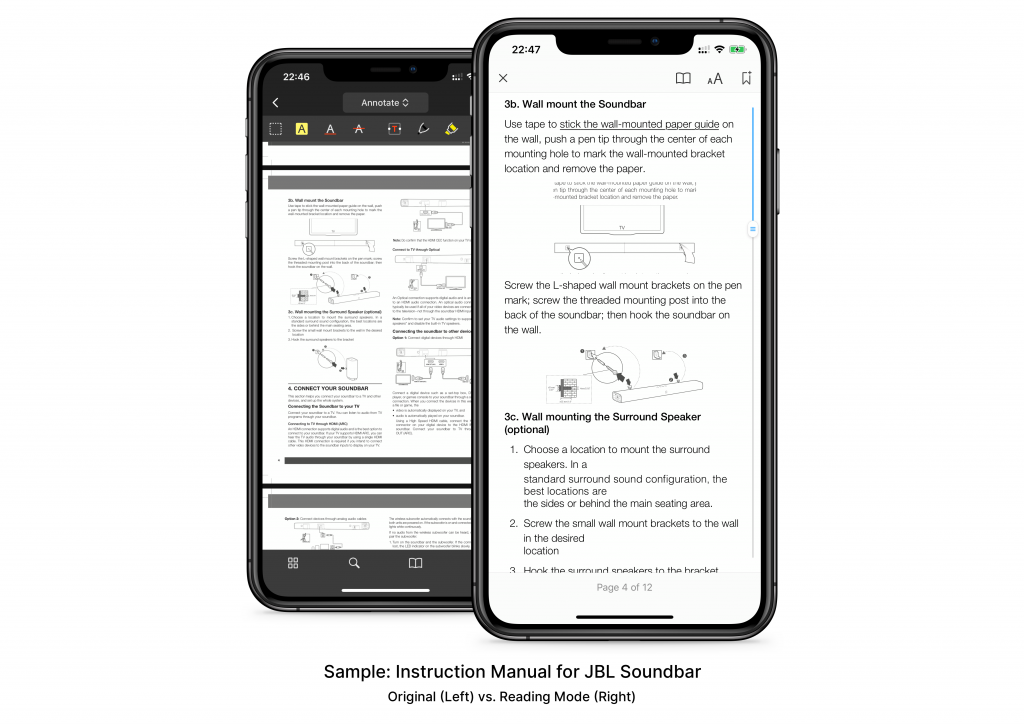 Read PDFs on iPhone
PDFs are usually hard to read on the small screens of iPhones, especially the ones that are formatted in multiple columns. You have to constantly keep zooming in & out, panning in all four directions to make sense of the content. The Reading Mode reformats and adjusts the text and images in these PDF files and displays them on the screen in a single column, presented in a beautiful way. It's like activating the Reader view in Safari or using Read Later apps like Pocket or Instapaper. Here's what that looks like in practice.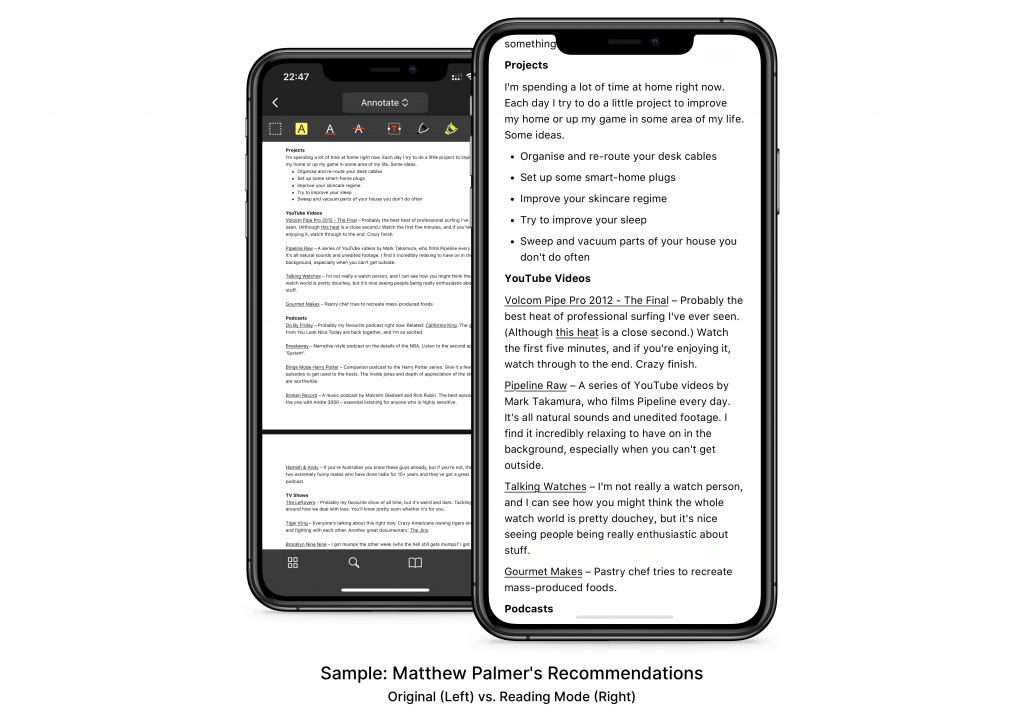 You can change the theme from the default 'Day' theme to 'Sepia', 'Night' or 'Auto'. You can also adjust the font-size and toggle the 'Keep iPhone Awake' and 'Crop Header and Footer' settings.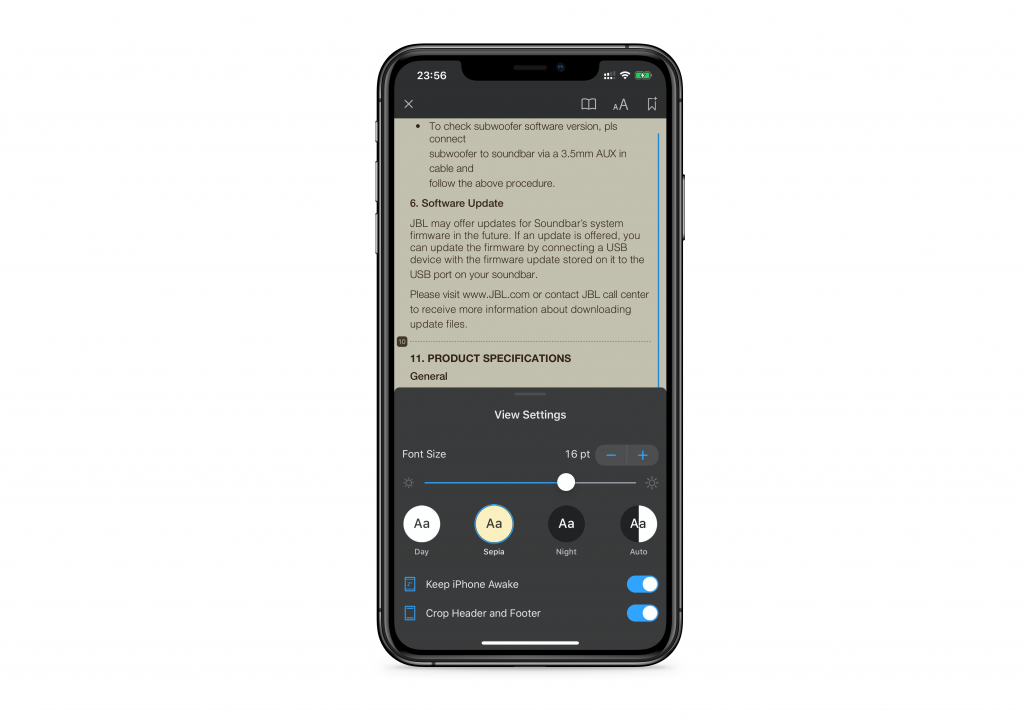 My dad loves to read, and spends several hours in the day reading e-papers, PDF books & magazines, blogs, etc. on his iPad. For many months now, he's been asking me, complaining in fact, why he can't enjoy reading PDFs on his Android phone. I think it's time to switch him to an iPhone.
There are a lot more exciting features that we're working on at Readdle, and I can't wait to talk about our feature-packed upcoming releases. Stay tuned to our PDF Expert, Spark Email, and Readdle blogs in the coming weeks.
Now go grab the latest update of PDF Expert for iOS from the App Store to try out the Reading Mode on your iPhone. I'm happy to hear your feedback.