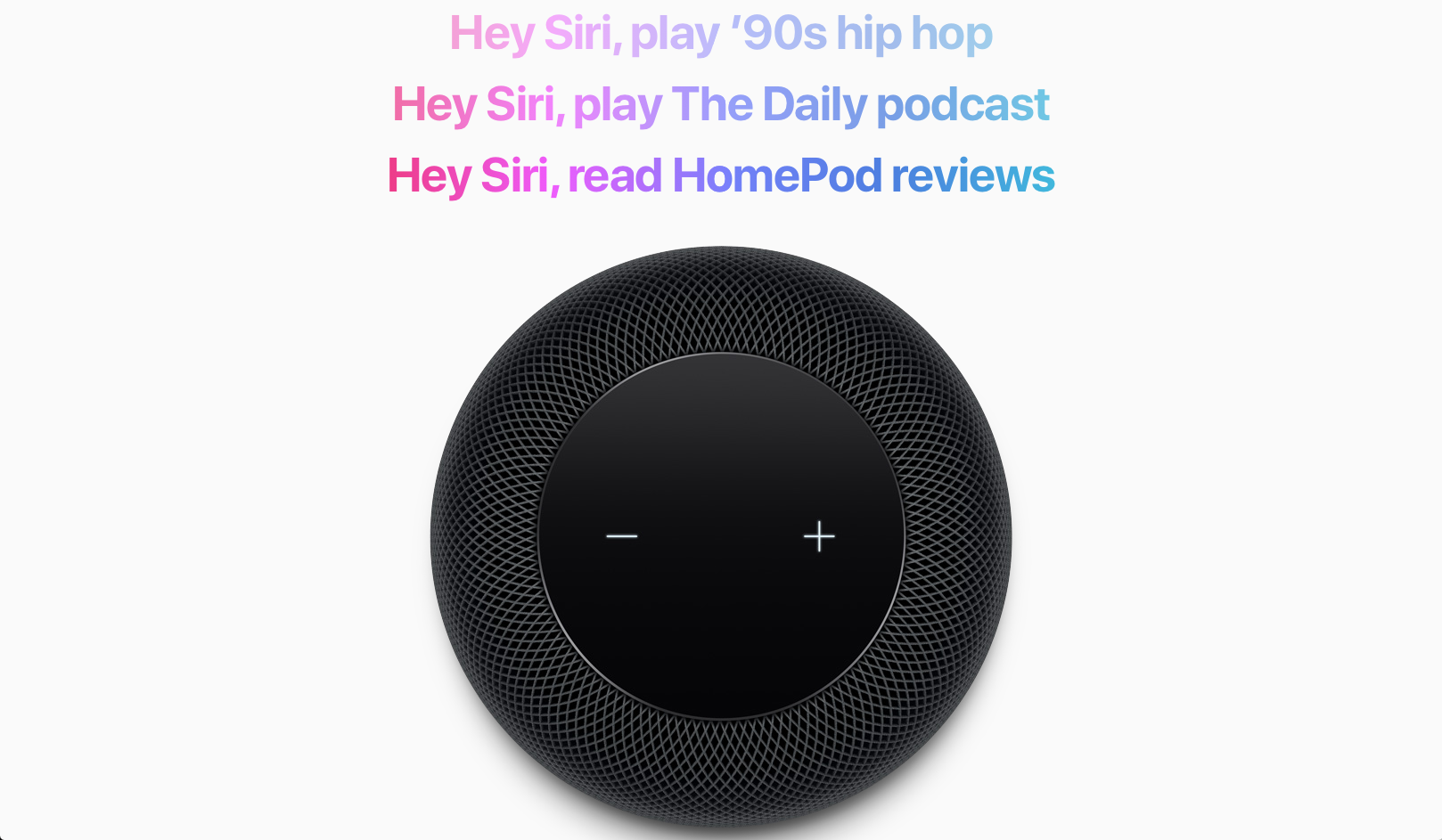 Apple's HomePod goes on sale in just three days. The pre-orders have been open for a little over a week now and so far, very little has been known about this new category of device from Apple. Thankfully, the embargo for the reviews has lifted today and several HomePod reviews are now rolling out as I type this.
Here's a roundup of some of the notable HomePod reviews I've come across so far:
The Verge
The Verge probably has the best review on the Apple HomePod. The video is produced incredibly well and Nilay Patel lays out everything that is great about the HomePod, as well as everything that's not, in crisp simple terms. The Verge video team also recorded the comparison between speakers using Binaural Audio technology, and also have a playful take on one notable issue that the HomePod suffers from.
I don't think I've ever described a tech product as "lonely" before, but it's the word I thought about the most as I was reviewing Apple's new HomePod.
You can read the full review here.
Jonathan Morrison
Jonathan from TLD Today has a beautifully shot First Impressions video on the Apple HomePod. According to him, the HomePod sounds great, the voice recognition is incredible and also makes an important note — that if you're playing from the Spotify app over AirPlay, you can ask Siri to change tracks using your voice command.
iJustine
As usual, iJustine has a very personal take on the HomePod's features.
UrAvgConsumer
I'll recommend skipping over the "unboxing" part here.
Brian X. Chen for The New York Times
But after a week — during which I asked HomePod to play my favorite tunes from artists like Beck, The Talking Heads and David Bowie — the smart speaker still did not learn. Instead, like a stubborn D.J., Siri kept playing music by artists outside my music palette: Taylor Swift and Leroy Frances, to name just two.

That leads to my conclusion: The $349 HomePod, which costs roughly three times its competitors and arrives in stores on Friday, is tough to recommend to you, dear reader.
Read the full review here.
Nicole Nguyen for BuzzFeed News
I've been living with, listening to, and shouting at the $349 plump music machine for a week — I've found that the HomePod is a good-sounding speaker with killer features for iPhone users, but it has flawed "smart" functionality that falls short of its closest competitors, and for a much steeper price.
Read the full review here.
Joanna Stern for The Wall Street Journal
If you're an Apple Music user, the HomePod is the best matching speaker. There is a very close second though. The Sonos One now comes with Alexa, and Google Assistant is expected to arrive this year. It already plays Apple Music via the Sonos app. And Sonos is now offering two Ones for the price of a HomePod.
Read the full review here.
In Summary
The HomePod is an incredible sounding speaker, but is limited in functionality and only for those who want to be tied down into the Apple ecosystem. Additionally, Siri is not as good as it is on iPhone. Some major features will be made available via a software update in the coming months.
Last updated on February 06, 2018 at 19:52 IST.