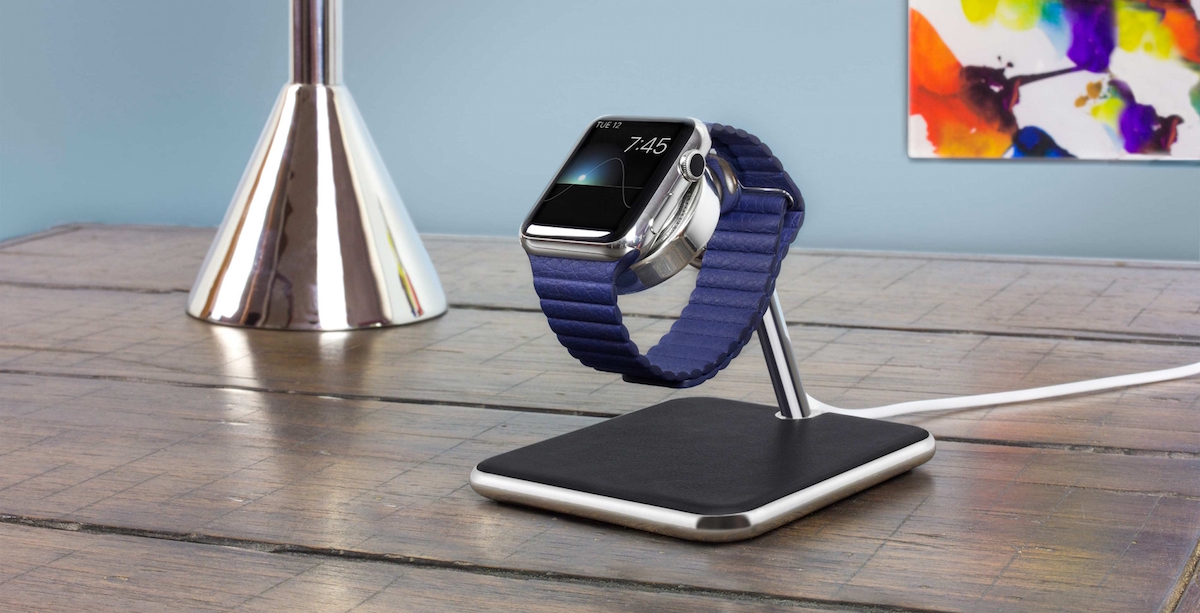 Twelve South is one of the coolest companies out there making accessories exclusively for Apple products. I've talked about a few of their products in the past and personally own a couple myself. Today, Twelve South has introduced Forté — a beautiful luxury stand for the Apple Watch.
Forté is the most luxurious Twelve South product to date. The weighted base mirrors the graceful, rounded edges of your Watch's face. Rising from the base is a slender chrome arm that prominently holds Apple Watch for charging and viewing notifications, while concealing the charging cable. It perfectly compliments the stainless steel or new aluminum finishes. A genuine leather pad protects Watch bands, from the sport band to the 18-karat yellow gold Edition bands, and all those in between.
Forté for Apple Watch is available now for $59.99 via the Twelve South website.