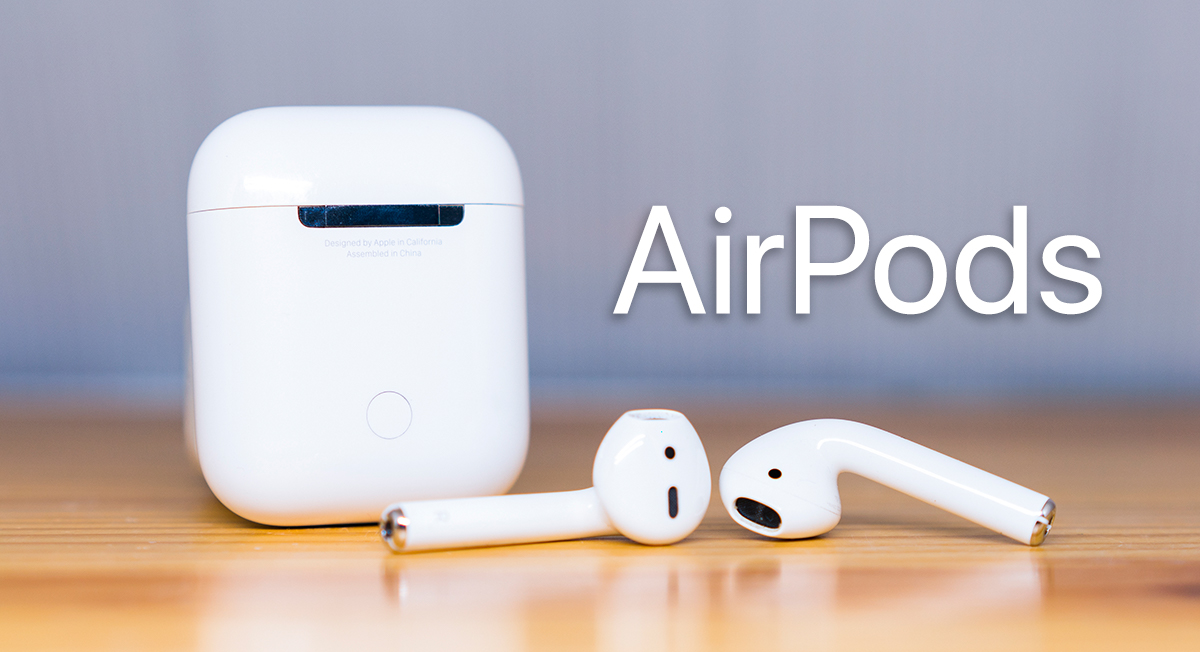 AirPods were introduced by Apple on September 7th, 2016 at an event that also gave us the iPhone 7 and the Apple Watch Series 2. Unlike these devices though, the AirPods didn't actually go on sale immediately and instead, Apple did not start accepting orders until December that year. It has been quite difficult to get your hands on the AirPods, and the product is still seeing long shipping estimates, as late as six weeks at times.
I had made up my mind not to buy the AirPods. There was no way I could manage to somehow get my hands on one, and I had already spent ₹25,000 on the incredible Bose QC20i noise-cancelling earphones [Buy Now on Amazon or Flipkart]. There was no way I could afford them. But more importantly, I just didn't feel the need to spend ₹15,400 on another pair of earphones, just to get rid of the wires.
Then, over the last six months of 2017, I witnessed several people that I follow on Twitter slowly end up buying AirPods for themselves and tweeting about their experiences using them. Every single person who bought these AirPods had high praises to sing for them. It was great to hear about the experience of owning the AirPods from people I know and look up to. Six months ago, I had made up my mind to not buy them, and by the start of June 2017, I was torn. I wasn't immediately looking to buy them since they weren't officially available in India anyway, but a big part of me really wanted them. Badly.
Apple wasn't sending me a review unit, so in the end, I decided to dive in on my own and by June 13th, I was holding a pair of AirPods in my hand.
Design and Build Quality
The shape and style of the AirPods is almost exactly like the traditional EarPods that Apple bundles with all iPhones that it sells today. Imagine cutting off the wires from the EarPods — what you're left with is pretty close to what the AirPods look like. Except, the AirPods are truly wireless, intelligent and are capable of working independently.
The AirPods ship inside this case which not only protects the pair, but also doubles up as a charger for the wireless earbuds. Each AirPod has two metallic contacts near the base shaped like a semi-circle that charges them when sitting inside the case. There's a tiny LED inside the case that helps you with the status of the charging. The case itself can be charged with the standard lightning cable.
The AirPods fit a little too snuggly inside the case, as it has been intricately cut to house the AirPods. As a result, it becomes a task in itself to pull them out without them popping off and falling to the ground. You have to carefully grip them, slightly lift and rotate them, and then pull them out. You have to struggle for the first few days, but it does become muscle memory eventually.
As is the case with all Apple products, the AirPods look and feel premium. They're dressed in a fancy all-white glossy attire and are the only glossy Apple product I don't mind using in my hands.
There are tiny Bluetooth antennas, accelerometers, microphones and optical sensors built into each AirPod and they work together to figure out things like whether you're wearing the AirPods or they're on the desk, whether you're wearing just one AirPod or both of them, etc. The AirPods will automatically pause the audio when you remove one of the AirPod from your ear. The AirPods also make use of all the sensors to optimize the quality of audio when using them for voice calls.
A majority of the people I have spoken to have told me that their AirPods fit perfectly in their ears and don't easily fall off, unless you're actively trying to get rid of them. Apple even released an ad highlighting this. The same was the case with Riddhesh here in the photos — the AirPods sat nicely and comfortably in his ears. Unfortunately, that's not the case with me. The AirPods fit me well, but only as long as I am sitting up straight. If I bend or shift towards the left or right, the AirPods start to become loose. If I bend down to pick something up, or if I'm lying down on the side, one of them falls off every single time.
For this very reason, I had to pick up the Spigen TEKA RA200 AirPods Earhooks Cover on the third day. These are kind of a soft-silicon housing for your AirPods, offering a fin that keeps them in place in your ears. They're built really well and fit perfectly around the AirPods and its sensors. Being made of soft-silicone, your ears won't complain either.
They're a fantastic and must-have accessory, especially if you don't want to risk losing your AirPods. They come in two sizes — small and regular, so you can use the one that best fits the shape of your ear. When I bought them, they were priced at a whopping ₹1,599/- but thankfully they're down to ₹899 now.
Sound Quality
If you've used the Apple EarPods before, you'll find that the AirPods sound marginally better. The sound is more fuller and richer, and this is immediately evident. However, there isn't a major difference between the two.
The AirPods also do not offer noise-cancellation as a feature. Due to their shape and fit, they let in a lot of outside sounds, so if you're in a noisy area, the sound quality will seem to degrade. I was very used to the noise-isolation offered by the Bose QC20i (and several in-ear earphones before them). Even without active noise-cancellation, the surrounding unwanted noise is still kept away, so when I first tried the AirPods, they sounded bad. However, after a few days of using them, I understood what Apple was going for.
A lot of people look at the price of the AirPods and expect outstanding audio quality comparable to some major wired earphones out there. However, I don't think that was high on Apple's list of features. With the AirPods, you aren't paying for quality of sound, you're paying for comfort — something we'll talk about later in this review.
There's really not much to talk about the quality though. If audio quality is very important for you, the AirPods aren't a great fit. They sound better than most standard earphones, but what they offer in terms of experience is far superior.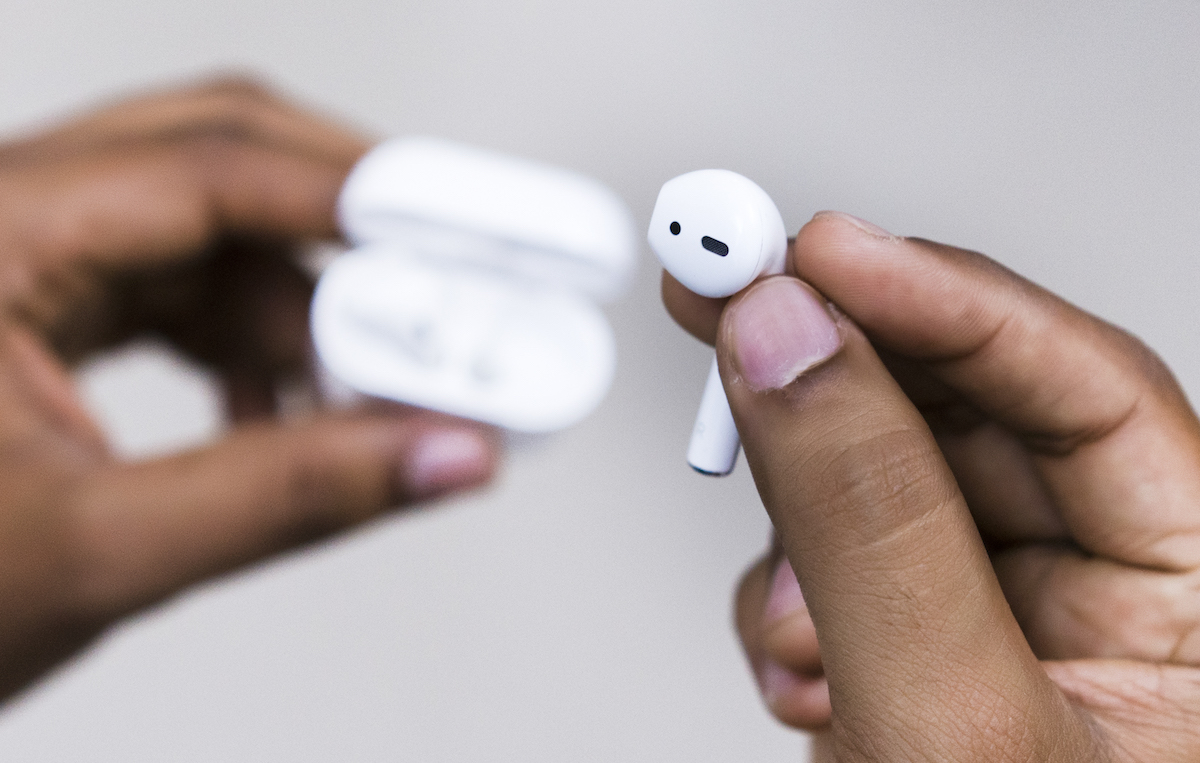 Setup and Features
Apple's AirPods are smart and intelligent. They are designed to work seamlessly across all the devices you own. When you first pull out your AirPods from the packaging, setting them with your iPhone is super easy. Simply open the case and press the small button at the back of the case, after which a notification appears on your iPhone. Tap 'Connect' and you're done. This is a one-time thing, as your AirPods will automatically connect to your iPhone going forward.
If you have signed into iCloud on your iPhone, any other iCloud device you own will automatically be setup with AirPods. This way, you can use your AirPods with your iPad, Apple Watch and Mac along with your iPhone. The AirPods automatically show up as an audio device on these, so you can quickly and easily switch between device without going through boring setups every time. This is great when you're at your desk and want to step away, especially while listening to podcasts. It is so seamless and impressive, it feels magical. I for one am glad I won't have to mess around with the painful process of pairing Bluetooth devices again.
Thanks to the sensors built into them, the AirPods have the ability to know when you've taken one (or both) out of your ears. You know when you're listening to your favorite jam or podcast, and someone starts to talk to you? Typically, you'd either remove earphones from your ears while the playback continues, or you'd first pause the playback and then remove the earphones from your ears. Apple designed the AirPods such that when you remove one of the AirPods from your ear, the playback is automatically paused for you. It's a pretty natural gesture to remove an earpiece when someone comes to talk to you, and the effect of this gesture in the case of AirPods is purposeful and delightful. When you pop the AirPod back into your ear, the playback resumes automatically. If you want to continue listening with just one AirPod, you can just press 'Play' again and the playback will continue in Mono.
On the other hand, when using the AirPods for a call, the call isn't put on hold or muted when you remove one of the AirPod. Instead, the call automatically continues using just the single AirPod in the other ear. This switch too is so seamless, it's delightful.
Two people can simultaneously wear one AirPod each and the output is simultaneously routed to both AirPods. This is great for when you're watching a movie with a partner or a friend, or sharing a call with someone. Unfortunately, the microphone only works on the primary AirPod, and nothing the other person says will be audible to the other end. I wish it was possible to use the mic on both AirPods simultaneously, as it'd have made a great accessory for conference calls.
Gestures
There are no physical buttons on the AirPods — everything is controlled via gestures. You can tap on the top of long sticks on each of the AirPods and perform different kinds of actions, such as invoking Siri — Apple's smart voice assistant. Siri worked surprisingly well in my testing, and at times better than the phone. Similarly, you can double tap to answer or end a call.
With iOS 11, Apple will start offering the ability to customize the action corresponding to the double-tap gesture. Under AirPods settings on the iPhone, iOS 10 currently lets you either choose Siri or Play/Pause, or turn it off altogether. iOS 11 will let you choose a different action for the left and right AirPod, and even let you skip to the Next or Previous Track when playing audio.
This is a firmware based change, so if you want to make this customization before iOS 11 arrives in September, simply pair your AirPods with any device running iOS 11 and make the change.
Unfortunately, there's no easy way to control the volume of the AirPods, and you will have to pull out your iPhone for that.
Battery Life
Apple says the AirPods offer up to 5 hours of listening time or about 2 hours of talk-time on a single charge, outside the case, which is what I observed in my testing as well. A quick 15-minute charge inside the case gets you roughly up to 3 hours of listening time or around an hour of talk time, which is more than enough for daily use. Collectively, you can get up to 24 hours of total listening time from the AirPods and the AirPod case.
As the battery dies down, you hear a special tone in each of the AirPods, reminding you to pop them into the case again.
Apple also offers a handy way of knowing how much charge is left on the AirPods as well as the case. Whenever you open the case, a sheet appears on your iPhone showing you the charge in each device. There's also a nifty Today Widget that you can enable, which shows the battery for your iPhone, AirPods and AirPod Case.
Find my AirPods?
The AirPods are so light and tiny, it's easy to drop or misplace them, especially when they're not housed comfortably in the AirPod Case. Thankfully, Apple offers the "Find My AirPods" feature via the Find My iPhone app for iOS. With this feature, you can look up the last known location of the AirPods and play a sound from them. The AirPods will play three beeps on a loop, so you can locate them by following the audio cues. The app lets you mute either of the AirPods, so you can focus on locating the exact one.
If you've located your AirPods on the map and they're away from your current location, you can navigate to them with one-tap. Of course, this is useless in India because Directions still don't work in Apple Maps.
What Makes the AirPods So Fucking Great
I've used the AirPods every single day for the last 40 or so days and I can confidently say that these are the best product Apple has released in the last 8 years. The AirPods are remarkably good at delighting you every time you use them. In the end, it's not about the audio quality or the shape or fit — it's the comfort, the ease and the experience the AirPods offer that is well worth the price.
Apple is a company that's known to offer exceptional user experiences, and the AirPods are the prime example of that.
Apple AirPods are currently available for ₹15,009 on Flipkart, with a delivery estimate of 2-5 days. However, you can also grab them from some Apple authorized resellers for around ₹13k, post GST pricing.
[Photos by yours truly, along with Akshay Pathare and Riddhesh Mahant from SharpShutter Media.]