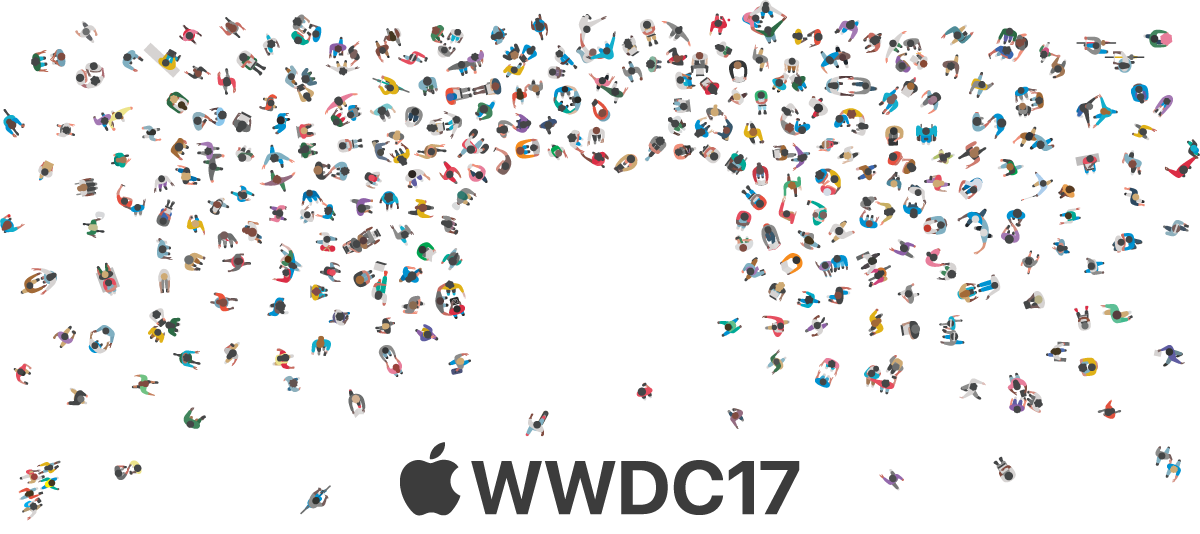 At its annual Worldwide Developers Conference 2017 this week, Apple delivered a jam-packed keynote address on Monday. As has been tradition over the last few years, a bunch of us Apple enthusiasts gathered at the iXyr Media HQ to watch the keynote together. Unlike the last few keynotes, the WWDC 2017 keynote address lasted almost 2.5 hours, and the company had so much to talk about. They even completely skipped talking about their sales and growth, and their tvOS platform barely got 2 minutes on stage, only so that Tim Cook could mention that the Amazon Prime Video app is finally coming to Apple TV later this year.
Over the next 140 minutes or so, Tim Cook and other Apple executives took the audience through an incredible journey, in what is touted at one of the best Keynotes that Apple has ever delivered, largely for the sheet number of announcements that the company had to make.
Here is a list of everything major Apple announced at WWDC 2017 and some thoughts on the announcements:
0. tvOS
This was the first thing that Tim Cook mentioned after taking the stage at the keynote, but like I mentioned earlier in this article, this barely got 2 minutes of time. The announcement wasn't actually about the tvOS platform, but that the Amazon Prime Video app was finally coming to Apple TV.
Now while this is a welcome change, and Amazon does have a decent catalogue of movies and TV shows, I do wish Apple had something new to show for the platform. Apple TV has an immense potential and it's very weird that the company is not capitalizing on that. I'd have loved to see the TV app expand to other platforms, along with a multi-user mode.
1. watchOS
Apple announced watchOS 4 at the event and Kevin Lynch quickly ran through all the new features that the OS will bring to every generation of the Apple Watch. The biggest change is a new Siri-powered watch face, along with changes to workout features and a bunch of new watch faces from Pixar movies.
The Apple Watch is doing great as a fitness device and it's good to see Apple focus on some of the health-related features, but holy hell, why can't we have custom watch faces yet?
2. iOS 11
iOS 11 had to be the most anticipated section of the keynote and everyone had their eyes peeled at what Apple's most popular OS would bring to the table, a month after Google announced their latest offering — Android O. And boy did Apple deliver.
iOS 11 seems like a humongous update for iPad users, and it completely changes the playing field. Features like Drag-and-Drop and a 'Files' app on iPad have raised the productivity bar much higher, as you can actually do shit on it now. I love that Apple added the new Dock, but it's high time Apple also revamped the homescreen on the iPhone.
On the other hand, Siri still lacks far behind its competitors. At this point, it's ridiculous how far ahead Google's Assistant is compared to Siri, yet Apple refuses to completely revamp Siri's capabilities. The only thing they added this year are a bunch of domains for adding tasks to grocery lists.
3. macOS High Sierra
I still can't believe that's the official name we're sticking with. I mean, come on!
That said, I'm glad Apple went the Snow Leopard way and stuck to making improvements and polishing the current set of features as opposed to rolling out a host of new ones. It's very likely that Apple devoted a lot of software engineering resources towards iOS 11 and that is why we get a subdued updated to macOS, but I'm not complaining. macOS High Sierra does bring along Apple's new APFS file system and 'Messages in the Cloud', both of which I'm looking forward to using.
4. iPad Pro
The iPad Pro refresh was the single biggest announcement that I was looking forward to at this event. The last iPad I purchased was the original iPad mini, which I sold to a friend back in September 2016. So for almost a year now, I haven't had an iPad with me and also haven't used any iPad apps. I'd considering picking up the 9.7-inch iPad Pro, but with rumors ripe that the company was about to drop a new 10.5-inch iPad Pro, it was best to wait it out.
I'm glad I did. The new 10.5-inch iPad Pro is a remarkable beast and the new screen is something I'd drool all over. You get a surreal 2224×1668 Retina display with 600nits of brightness, 120Hz refresh rate, P3 wide color gamut and anti-reflective coating. Combined with the Apple Pencil, the duo is a fantastic toolset to be productive on the go, and I can finally leave behind my 2013 MacBook Air for all of my tasks.
Apple has priced the 10.5-inch iPad Pro at ₹52,900 in India, while the 12.9-inch iPad Pro gets a minor price bump to ₹65,900. You do, however, get twice the storage at 64GB compared to 32GB in the previous generation.
5. New iMacs
Apple also updated the entire MacBook X lineup as well as the 21.5-inch and 27-inch iMacs with new, current-generation Kaby Lake processors and faster graphics. The iMacs also get an upgraded screen with 500nits of brightness and a host of other improvements to the entire lineup.
I have also been looking to upgrade my old and dying 2011 21.5-inch iMac and have been considering a 27-inch 5K iMac to replace it with. These new iMacs are probably the Macs I'd go for. It'll be a while before I can, though, as they're not entirely affordable in India.
India Pricing of new iMacs
21.5-inch (Non-Retina) – ₹90,900
21.5-inch (Retina 4K @ 3.0GHz) – ₹1,07,900
21.5-inch (Retina 4K @ 3.6GHz) – ₹1,24,900
27-inch (Retina 5K @ 3.4GHz) – ₹148,900
27-inch (Retina 5K @ 3.5GHz) – ₹165,900
27-inch (Retina 5K @ 3.8GHz) – ₹189,900
6. iMac Pro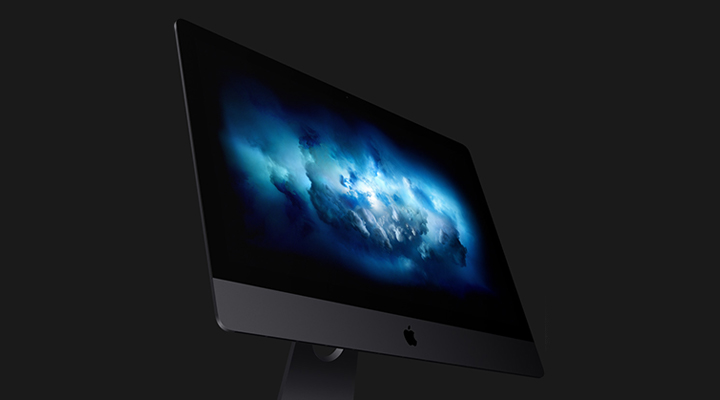 Holy Shit!
That's all I have to say, really.
7. HomePod
Apple was rumored to introduce a new "Siri speaker" to take on the Google Home and Amazon's Alexa devices. However, what Apple did was take a music-oriented approach ahem musicologist ahem towards the product, and introduced a great sounding music speaker that also does some Siri stuff.
I was disappointed to see that the HomePod doesn't even get full blown SiriKit. It's really meant to be a "smart" music listening device that you can get answers from… that's it.
More importantly, I'm not sure why Apple had to introduce the HomePod at WWDC when it's not shipping until December. It doesn't offer a platform for developers to build apps on, nor did Apple introduce it as a sneak peek like they did with the 2013 Mac Pro. Apple introduced a product that's supposedly ready, but you have to wait six months before you can get your hands on one.
Unless Apple has other plans for this device, or has estimated some heavy production issues with it, I'm clueless as to why this device was introduced six months in advance.
Overall, it was a really packed keynote and I'm happy with the announcements that Apple made. The reviews for the 10.5-inch iPad Pro should be out by the end of this week, and I have my notifications set for those.
What did you think of the keynote announcements? Let's talk. I'm @preshit on Twitter.