Update: 12th August, 2020 with new iCloud Storage Pricing for India in 2020.
At it's annual September event, Apple announced updated pricing and revised tiers for storage on iCloud. Although the Free Tier remains at 5GB, the paid tiers have been revised from 20GB, 200GB, 500GB and 1TB to only three — 50GB, 200GB and 1TB, costing $0.99, $2.99 and $9.99 respectively.
This new pricing is now active and here's the iCloud Storage pricing for India.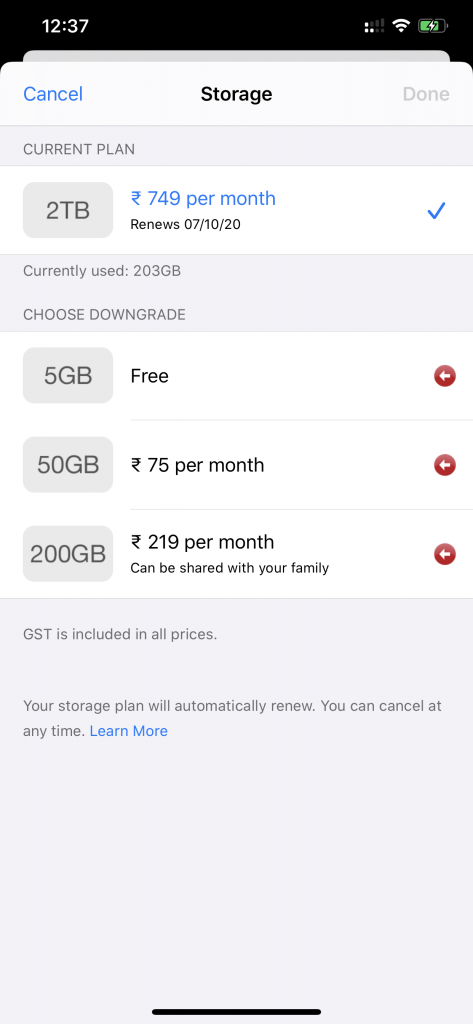 Due to the addition of 18% GST and fluctuations in the US dollar value, Apple has adjusted the pricing of iCloud Storage in India.
50GB of iCloud storage costs ₹75 per month in India, followed by 200GB at ₹219 per month. Apple has upgraded the 1TB storage tier to 2TB, which comes in at ₹749 per month. So for a small bump in the price, you get double the iCloud storage.
The old article from 2015 is below: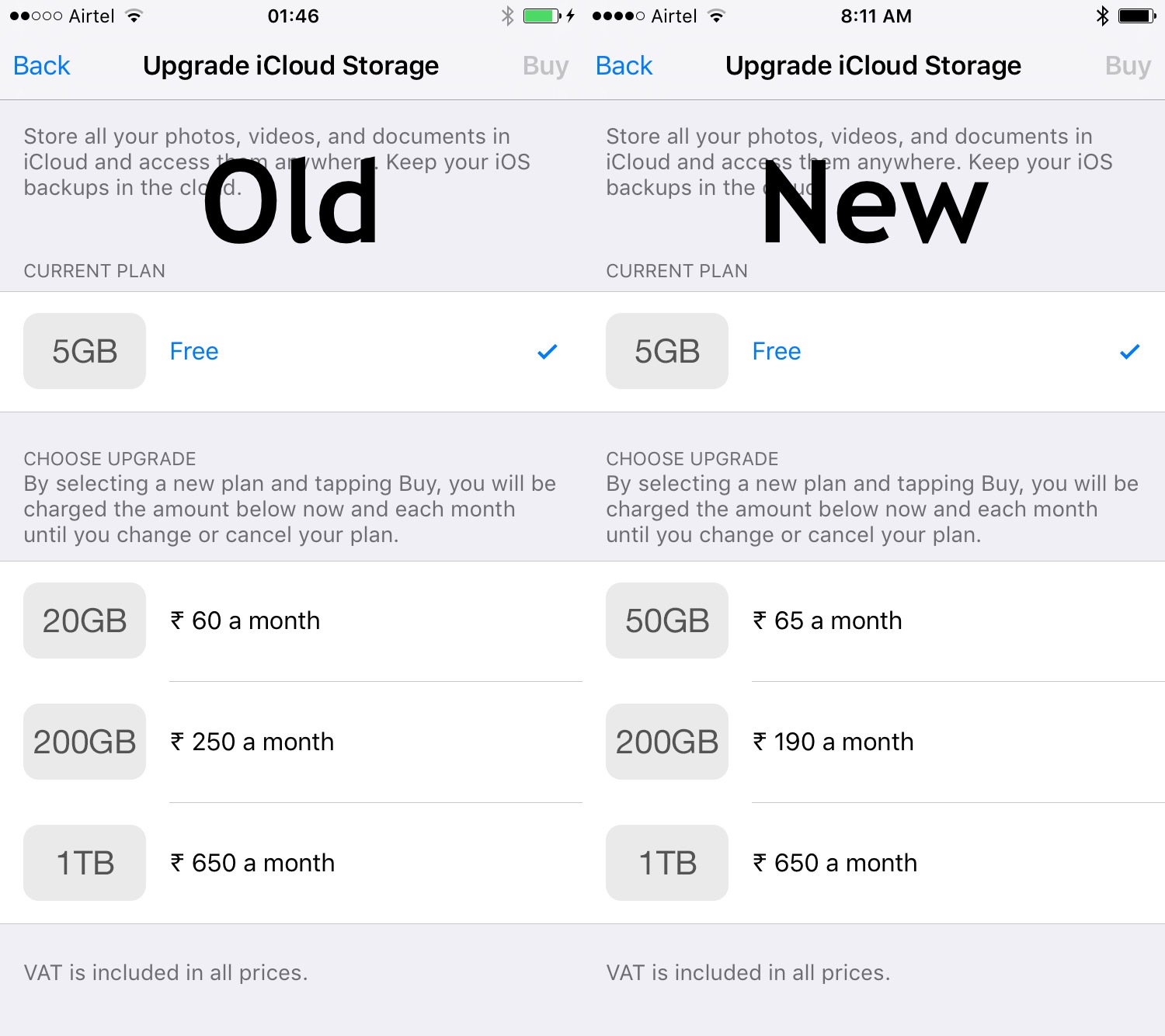 ---
As you can see, the 20GB paid tier has been revised to 50GB now and the pricing has been updated to INR 65 for 5GB, INR 190 for 200GB and INR 650 for 1TB of storage.