At it's annual September event, Apple announced updated pricing and revised tiers for storage on iCloud. Although the Free Tier remains at 5GB, the paid tiers have been revised from 20GB, 200GB, 500GB and 1TB to only three — 50GB, 200GB and 1TB, costing $0.99, $2.99 and $9.99 respectively.
This new pricing is now active and here's the iCloud Storage pricing for India.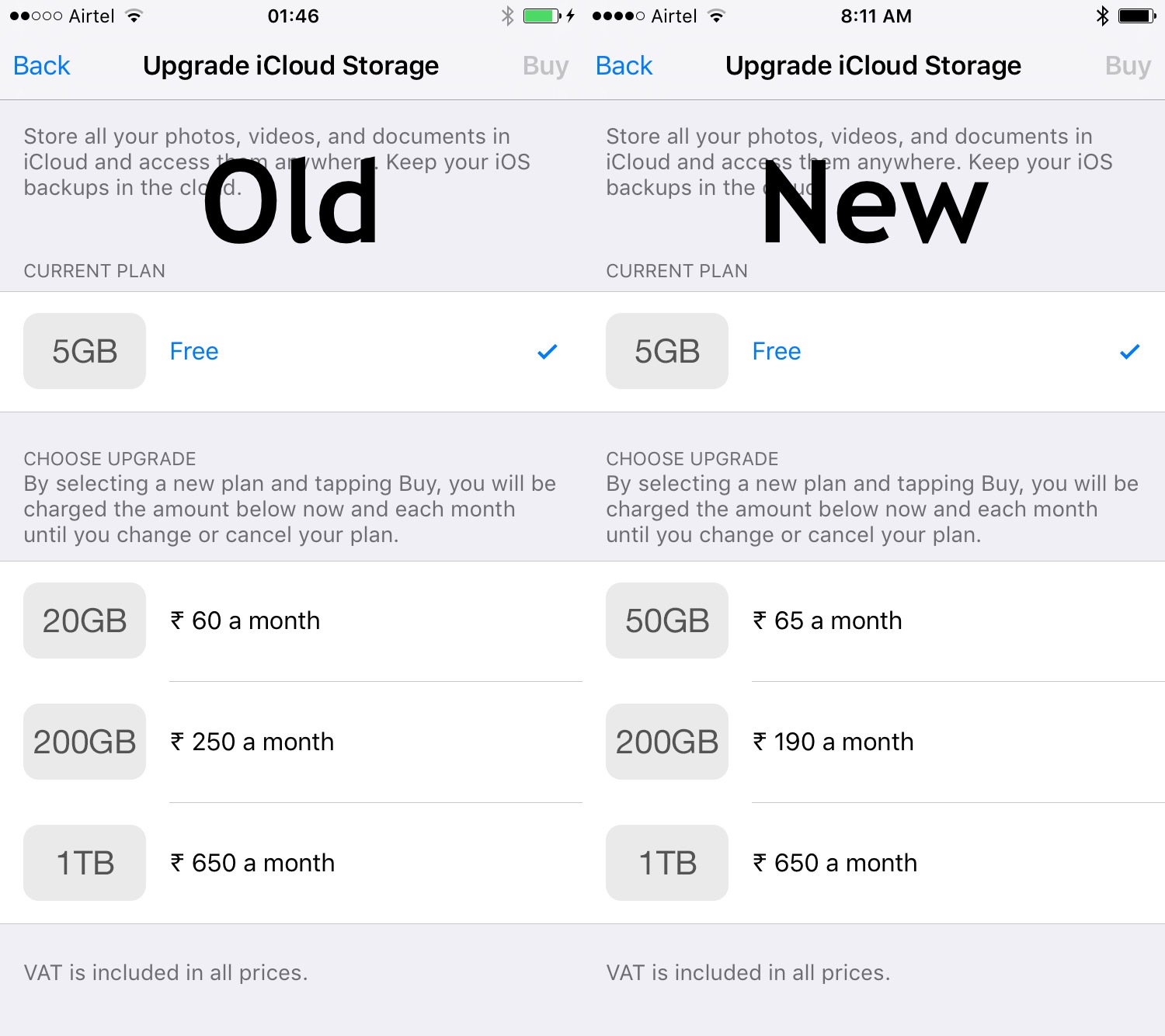 As you can see, the 20GB paid tier has been revised to 50GB now and the pricing has been updated to INR 65 for 5GB, INR 190 for 200GB and INR 650 for 1TB of storage.