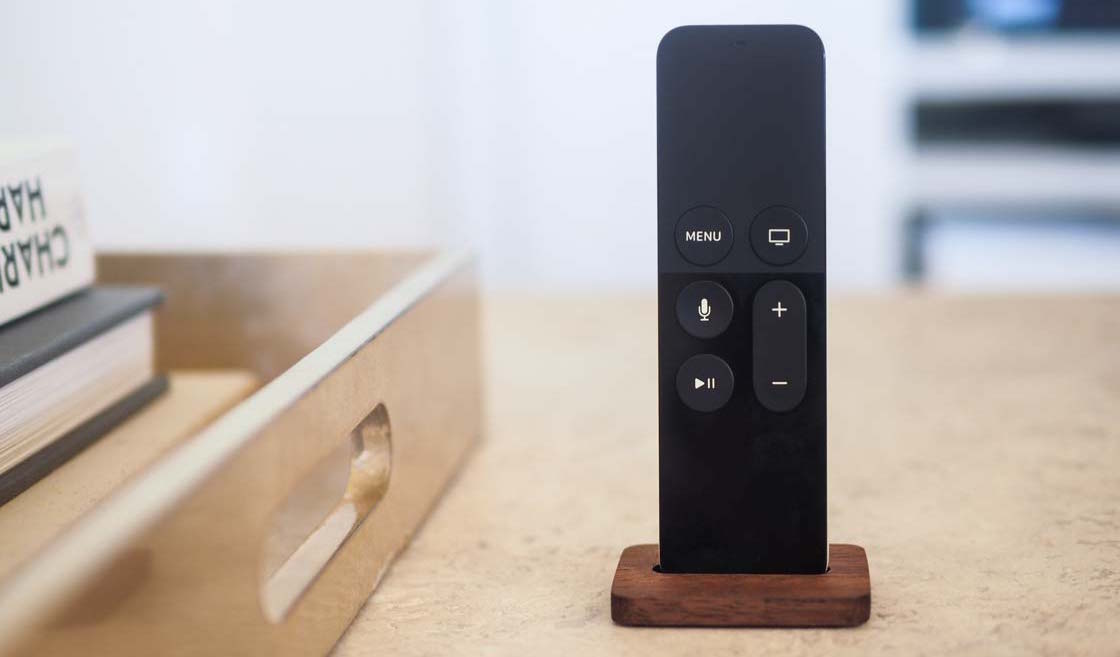 The folks at Studio Neat, known for making some super stellar and nifty products, have just announced a new product for the new Apple TV that went up for pre-order earlier today.
The Apple TV Remote Stand is a beautiful stand milled from a piece of solid walnut. The bottom of the stand features a micro-suction pad so that the stand doesn't slip and adheres to nearly any flat surface. You prop up your Apple TV remote upright, so it's easy to grab when you want to use it. The stand is manufactured in Austin, Texas (USA) and is priced at just $12.
If you're picking up an Apple TV, you should totally get this Apple TV Remote Stand. They also have a lovely product video for it.