Apple today informed its developers about upcoming tax and price changes to the App Store Pricing for apps and in-app purchases in a few different countries.
When taxes or foreign exchange rates change, we sometimes need to update prices on the App Store. In the next few days, prices of apps and in-app purchases (excluding auto-renewable subscriptions) on the App Store will increase in Brazil, Colombia, India, Indonesia, Russia, and South Africa. These increases also reflect the following tax changes:
The company has adjusted the pricing of apps on the iOS and Mac App Stores for India by adding a 2% Equalization Levy that was implemented from 1st April, 2020 . This is in addition to the 18% GST already implemented. The last major change to app pricing in India came in January 2018, where the prices of apps were reduced by ₹1.
After the addition of the 2% Equalization Levy, the App Store pricing for India has resulted in pricing of apps going up by at least ₹10.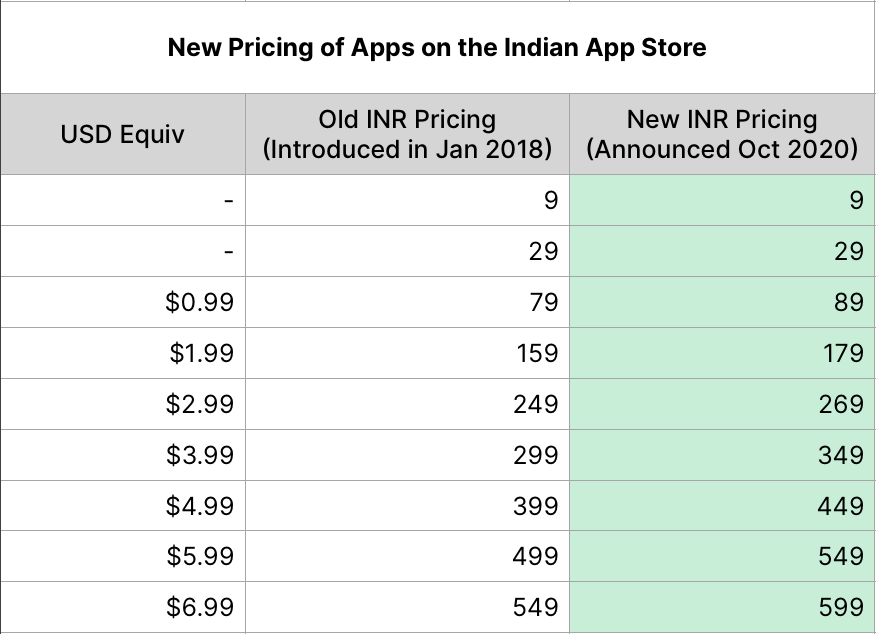 While this pricing change for apps is not applicable to existing auto-renewing subscriptions, Apple does indicate that developers can increase the prices for new subscribers.
Remember, just because the prices have gone up and you're paying more for apps, it does not mean that the app developer ends up getting more of your money. As Apple says in the announcement.
Once these changes go into effect, the Pricing and Availability section of My Apps will be updated, and your proceeds will be adjusted accordingly and calculated based on the tax-exclusive price.

Apple (Emphasis mine)